---
Abstract
Excerpted from: Margaret A. Dalton, Forgotten Children: Rethinking the Individuals with Disabilities Education Act Behavior Provisions, 27 American University Journal of Gender, Social Policy and the Law 137 (2019) (Footnotes) (Full Document)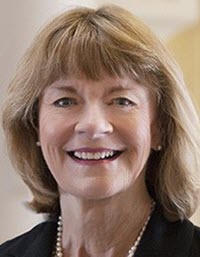 Research consistently demonstrates that males--beginning when they are just young boys--externalize oppositional behavior to a markedly higher degree than females. In a school setting, this typically translates to male students being disciplined for even marginally unacceptable behavior more frequently, including frequent loss of educational days due to out-of-school suspensions. It should come as no surprise that these same students sometimes resort to aggressive, perhaps even violent, behavior. Yet it is likely that many of these same male students have identified disabilities under the federal Individuals with Disabilities Education Act (IDEA), with Individualized Education Programs that can be personalized with sound, peer-reviewed behavioral services that can make a real difference.
Strengthening IDEA's behavior provisions could reverse the trend for these students--who demonstrate much higher percentages of engagement with law enforcement or discipline than students not covered by IDEA. For example, students with identified disabilities under IDEA constituted 12 percent of all public school students in 2015-2016, but were referred to law enforcement or experienced school-related arrests at a rate of 28 percent. This contrasts markedly with students without disabilities who had a lower percentage of those referrals relative to their enrollment.
Behavior--and its impact on educational outcomes and eventually society-- remains the forgotten child in efforts to meet the needs of these most emotionally vulnerable students. There is no hope that Congress--long overdue in reauthorizing IDEA--will even begin hearings or consider reauthorizing the statute in the future. This lack of direction from the federal law creates an unhealthy tension, with the current behavior provisions in IDEA much too limited either to serve our students or to inform educational practice. Both limitations have undesirable effects, resulting in unequal treatment of students and school districts being left in the dark about how to meet the legal requirements--often triggering expulsions for students and expensive litigation for the districts.
While states could remedy this problem, most do not. Currently, less than half of states define requirements beyond the superficial; the majority simply rely on the bare-bones IDEA language. This minimal approach to serious behavioral problems has reached a critical mass. Even the federal circuit courts are not in agreement with what is required, and the U.S. Supreme Court has not considered a case focusing on the IDEA behavior provisions since Honig v. Doe thirty years ago.
In an era when the federal government is moving to deregulate many industries--education among them--it is critical for legislatures to clarify and expand the requirements in the behavior provisions of the Individuals with Disabilities Education Act. Moving toward that goal will benefit individual students and all children in our public schools. The IDEA provides little or no guidance on how to approach these most sensitive of issues in the education setting. In short, the behavioral provisions of IDEA are not much more than a concept, which emphasize only those instances where a student has a change of placement of ten days or more, and as part of the consideration of special factors when the Individualized Education Program (IEP) team is developing the student's program.
This Article examines current law and proposes constructive change to deal with inequities for students with behavior challenges.
Part I reviews the behavior provisions in IDEA.
Part II focuses on state statutes and rules, identifying which states have taken the lead and determining where the fifty states and the District of Columbia fall--whether they add language enhancing the requirements that the Local Education Agencies must meet or simply rely on federal law (either with no state statutory provisions or duplicating some or all of the federal language).
Part III analyzes similarities and differences in appellate court decisions of the eleven federal circuits from 2011 through 2016, when a major issue included a factual or legal determination of the Functional Behavioral Assessment (FBA) and Behavior Intervention Program (BIP) requirements.
Finally, Part IV summarizes the impact on these forgotten children of IDEA, and recommends an approach for a model provision for Congress to adopt when IDEA is reauthorized.
In an era in which the federal government is moving to deregulate many industries--education among them--it is not realistic to expect significant movement toward more requirements under the IDEA. However, this difficult area of behavior may be one opportunity for school districts and parents of children with disabilities to work together to clarify the actual legal requirements by adding, at the very least, clarifying language to the IDEA or through new regulations. Guidance on the basic requirements for a legally sound FBA and the process to create a workable BIP need not be onerous, but could more likely assure that the promise of the IDEA is met for students with difficult behaviors as well as other students.
---
Margaret Dalton is a Professor of Law and Associate Dean at University of San Diego School of Law.