---
Abstract
Excerpted From: Laura Adler-Greene, Every Student Succeeds Act: Are Schools Making Sure Every Student Succeeds?, 35 Touro Law Review 11 (2019) (71 Footnotes) (Full Document)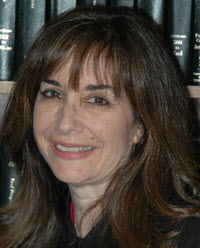 President Obama signed the Every Student Succeeds Act (hereinafter "ESSA") into law on December 10, 2015 which took effect during the 2017-2018 school year. It reauthorized and revised the No Child Left Behind Act (hereinafter "NCLB") enacted in 2001 during the George W. Bush administration. Many areas of the act were revised including protocols concerning standardized testing, the requirements for highly qualified teachers, evaluating low performing schools and ensuring schools' accountability toward students in need. By reauthorizing NCLB, the federal government took a very "hands off" approach toward regulating education and has deferred educational decision making to the states. Critics of NCLB argue that the act's rigid requirements contained unrealistic expectations and set up school districts to fail, resulting in a lack of equal opportunities for all students. Proponents of the act believe that ESSA would better focus on fully preparing all students for success in college and future careers. Unfortunately, both NCLB and ESSA fail to address the individual needs of all students, regardless of their backgrounds. These acts ignore the underlying socioeconomic and racial issues affecting our nation's students.
This article will address the effects that NCLB has had on the American education system for the past 15 years. It will then compare NCLB to ESSA, analyzing the potential benefits and limitations of ESSA on the current educational system.
Part II will explore the positive and negative impacts that NCLB has had on the nation's education system.
Part III will analyze provisions of ESSA and whether states can fulfill their education responsibilities.
The comparison in Part IV between NCLB and ESSA will reveal whether the nation's education system is truly benefitting from the revised education protocol and how ESSA would affect future generations.
[ . . .]
NCLB, ESSA, and other future reauthorizations share the common trend of politicians and policymakers failing to meet their obligations to students due to a lack of knowledge and understanding of the issues that students, advocates and teachers face on a daily basis. The wide range of examples include a six year old African American child with ADHD who is suspended from kindergarten on a weekly basis because supplementary aids and services are not being implemented; a young man with Autism who does not understand the intent of a classmate's words or actions and perceives them as insulting, triggering him to act out; a 21-year-old young lady who has been in special education from K-12 plus and cannot get a job because she cannot read beyond a third grade level; a 16-year-old boy from Honduras with a fourth grade education level, who left his native country to escape violence and is harassed by gang members at his new school while also adjusting to living with family he had never met before; finally, a young African American teenager caught in the "school to prison pipeline" where children are profiled by the education system and funneled into the criminal and juvenile justice system. This is the reality of the past couple of decades. Elected representatives have and continue to underrepresent the most vulnerable of their constituents. Neither NCLB, ESSA nor any other future reauthorizations will be able to help the nation's students until the reality of their situations are realized by those who govern.
---
Laura Adler-Greene is an associate at the Law Offices of Andrew M. Cohen in Garden City.