Become a Patreon!
---
Abstract
Excerpted From: Christopher Cruz, From Digital Disparity to Educational Excellence: Closing the Opportunity and Achievement Gaps for Low-income, Black, and Latinx Students, 24 Harvard Latinx Law Review 33 (Spring, 2021) (211 Footnotes) (Full Document)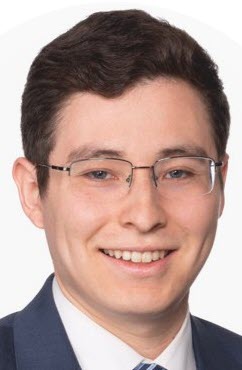 "The coronavirus is not the only disease to be fought, but rather, the pandemic has shed light on broader social ills." --Pope Francis
COVID-19 radically changed the way society operated. From the expansion of work-from-home models to increased government intervention in the economic sphere, the pandemic, much like past disasters, forced institutions and individuals to dramatically rethink their daily activities. Of the areas most impacted by the pandemic was PreK-12 education. Within a matter of days, teachers across the nation were called to rethink the way they taught their students. In-person classroom instruction and paper handouts were substituted for online lessons and virtual assignments. For students with adequate technologies at home and safe learning environments, the transition was damaging, but far from fatal to their long-term educational prospects. For those identifying as low-income, Black, and Latinx, however, evidence already suggests that the impacts may last a lifetime in part by widening both opportunity and achievement gaps.
While sometimes the terms "opportunity gap" and "achievement gap" are used interchangeably, this article distinguishes and expands upon the terms according to definitions used in reports by the National Conference of State Legislatures. Put succinctly, the opportunity gap refers to the differences in students' access to highly effective educators, exemplary curriculum and materials, and appropriate academic and social supports both in and out of the classroom. These opportunities, resources, and supports can be seen as educational inputs. Relatedly, the achievement gap refers to the differences in test scores, graduation rates, college matriculation rates, and employment and earnings outcomes. These differences can be seen as educational outputs, resulting from the educational inputs received.
The opportunity and achievement gaps are most prevalent when comparing low-income, Black, and Latinx students with their White and more affluent peers. For example, by 2009, it was estimated that the gap between White students and Black and Latinx students deprived the U.S. economy of $310 billion to $525 billion a year in productivity, or the equivalent of 2 to 4 percent of GDP. Even worse, the achievement gap between high-income and low-income students was even larger, at $400 billion to $670 billion, or the equivalent of 3 to 5 percent of GDP. Accordingly, both the opportunity and achievement gaps have been at the forefront of education policy debates in recent decades. The reality that these gaps are widening under the expansion of distance learning highlights the need for not only short-term solutions to mitigate these disproportionate impacts, but also for long-term structural and operational reforms to the U.S. education system. This Note examines the causes of these gaps and proposes solutions to eliminate them by drawing upon both the history of the right to education in the United States and lessons learned from the recent pandemic.
[. . .]
As with other disasters forcing school closures, COVID-19 highlighted and exacerbated the existing struggles that low-income, Black, and Latinx students face in the pursuit of educational excellence. These struggles and the opportunity and achievement gaps have been present from the onset of the nation's history. Similarly, the fight for educational equity in the United States is one that has spanned centuries and is one that will continue into the foreseeable future. This is because while education reformers have fought tirelessly for education to be viewed as a fundamental right, and while national, state, and local policies have sought to provide greater opportunities to marginalized students, the harsh truth remains that the opportunity and achievement gaps are still present. To be sure, past efforts have led to progress among several dimensions for these groups of students, such as increased academic performance on standardized tests and even improved long-term higher education and employment outcomes. However, in order to truly provide our children with better pathways, policymakers, administrators, teachers, parents, and all other community members must commit to supporting our children along every step of their development. This includes bridging the digital divide, implementing serious reforms to improve the quality and delivery of instruction, and providing holistic economic and social supports to students and their families. It is only by working together that we can ensure a brighter future for our children, a future where digital disparity is turned into educational excellence and where the opportunity and achievement gaps are closed once and for all.
---
J.D. Candidate at Harvard Law School, 2022. A.B., Harvard College.
---
Become a Patreon!