Become a Patreon!
---
Abstract
Excerpted From: Vinay Harpalani, Testing the Limits: Asian Americans and the Debate over Standardized Entrance Exams, 73 South Carolina Law Review 759 (Spring, 2022) (224 Footnotes) (Full Document)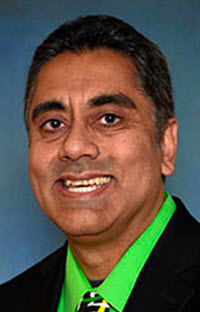 Asian Americans are in a precarious position in America's racial landscape. Within today's most salient educational debates, they often find themselves positioned against other people of color. Most notably, the U.S. Supreme Court has decided to hear the case of Students for Fair Admissions (SFFA) v. Harvard, where Asian American plaintiffs are challenging race-conscious admissions policies that increase the admission of Black, Latinx, and Native American applicants. SFFA v. Harvard has marshaled Asian Americans' racial positioning to attack such policies, building on a history of alleged discrimination against Asian Americans by elite universities. This case, along with its companion case of SFFA v. University of North Carolina at Chapel Hill, threatens to end race-conscious admissions altogether.
But while affirmative action is the immediate issue that is garnering national attention, another admissions policy may create an even greater divide between Asian Americans and other racial minority groups: the use of standardized entrance exams. Standardized entrance exams are a key component of the pipeline to elite educational institutions. Advocates for racial equity often view such tests as a barrier to the admission of the most historically oppressed groups. But many Asian American families see them in an opposite light--as a means to overcome discrimination via objective measures of merit. There have long been debates over the use of SAT and ACT scores in college admissions because of the disparate impact these tests have on admission of Black, Latinx, and Native American students. Recently, many universities have decided to make these tests optional or discard consideration of them altogether, and some Asian Americans believe this "test-blind" movement will augment discrimination against them. Conflicts over standardized entrance exams to elite magnet high schools have also pitted Asian Americans against other people of color. In 2019, many Asian American families objected to New York City's plan to phase out its Specialized High School Admissions Test (SHSAT), which led the New York City Mayor at the time, Bill de Blasio, to backtrack on the plan. And in Fairfax County, Virginia, there is a similar controversy over the entrance exam to Thomas Jefferson High School for Science and Technology (TJ). Both of these controversies have led to lawsuits.
Asian American civil rights organizations have long rejected positions that would pit them against other people of color. They have supported efforts to increase enrollment of underrepresented groups, including affirmative action and elimination of standardized entrance exams. But a significant number of rank-and-file Asian American community organizations have taken the opposite positions on these issues. This Article examines Asian Americans' perspectives and positioning in these debates, situating these in context of historical animus and alleged discrimination against Asian Americans in elite educational realms. In Part II, the Article discusses the "model minority" stereotype, not only as a relative valorization of Asian Americans but also as a threat to White dominance--a peril of the mind. It notes how conservative activists have capitalized upon Asian Americans' concerns about discrimination to attack race-conscious admissions policies. Then in Part III, it frames the SHSAT and TJ controversies in light of this broader social, political, and historical context. The Article concludes in Part IV by arguing that advocates should assure that they understand this broader context and ensure that Asian American communities are properly involved in the conversation about replacing entrance exams. It is important to remove barriers to racial equity, including entrance exams if they form such a roadblock. Nevertheless, when approaching divisive issues such as admissions reform, racial equity advocates must endeavor to include Asian Americans and consider the long-term implications for solidarity among people of color.
[. . .]
Asian Americans are caught in the midst of a significant and complex battle over educational equity in America. As the U.S. Supreme Court prepares to hear SFFA v. Harvard, affirmative action in university admissions will be the most visible issue in that battle. However, in the longer term, debates over standardized entrance exams may have an even greater impact on both educational equity and the racial positioning of Asian Americans. Such debates could pit Asian Americans against other people of color even more than affirmative action.
It is important for everyone, including Asian Americans, to support efforts at racial equity in education. Given this nation's history of denying educational opportunity to Black Americans, Latinx, and Native Americans, there is a moral imperative to remedy the inequities that exist. Nevertheless, advocates for racial and educational equity should recognize the difficult challenges that can arise in the process, given the history of animus and civic ostracism that Asian Americans have faced. Asian American families need to be fully included in conversations about admissions reforms and other changes where they are stakeholders. Incidents of bias and animus towards Asian Americans, which have increased in the wake of the COVID-19 pandemic, should always be taken seriously and met with the same vigilance as they would for any other group. Asian Americans should also be included in diversity initiatives when appropriate, and they should be a larger part of conversations about racism in America. Stereotypes of Asian Americans are a powerful aspect of American racial ideology, and Asian Americans' perspectives and positioning are essential for understanding the racial dynamics of U.S. society--particularly the educational stratification that exists in this nation.
Although it will be challenging, all of these measures can help to preserve coalitions between people of color as they confront admissions reforms and other divisive issues. If standardized entrance exams themselves are a barrier to educational access for Black, Latinx, and Native American students, they should be eliminated, or at least used in a manner that does not reinforce racial inequities in education. But given the perceived value of elite education in America, those who are able and motivated will adapt to any new admissions policy. Ultimately, educational inequities cannot be remedied by admissions reforms: they must be alleviated at their roots, through vigorous advocacy by robust progressive coalitions. The divisions created by controversies over elite school entrance exams and related issues could lead to broad political realignments that position Asian Americans against other people of color. Such realignments would be unfortunate and would outlast the effects of any specific educational reforms. If such reforms are not approached carefully and inclusively, there may be dire long-term consequences for racial equity and justice in America.
---
Henry Weihofen Professor and Associate Professor of Law, University of New Mexico School of Law. J.D. (2009), New York University School of Law; Ph.D. (2005), University of Pennsylvania.
---
Become a Patreon!