Become a Patreon!
---
Abstract
Excerpted From: Idna G. Castellón, Cancer Alley and the Fight Against Environmental Racism, 32 Villanova Environmental Law Journal 15 (2021) (Comment) (250 Footnotes) (Full Document)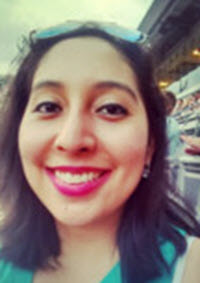 "Cancer Alley," also known as "Petrochemical America," is an area along the Mississippi River spanning from Baton Rouge to New Orleans, Louisiana. Cancer Alley houses over 150 petrochemical plants and refineries. Petrochemical companies use these plants to refine "crude oil ... into a variety of petrochemicals" that are then used to produce everything from construction materials to clothing. The most common petrochemical product is plastic.
The media and local inhabitants dubbed the region "Cancer Alley" after noticing that many residents were dying after developing different types of cancer. In Cancer Alley, approximately forty-six individuals per one million are at risk of developing cancer, compared with the national average of roughly thirty individuals per one million. Louisiana is attractive to petrochemical companies because it has one of the largest concentrations of oil and natural gas in the Western Hemisphere. Consequently, Louisiana has the highest concentration of petrochemical facilities in the Western Hemisphere, and in 2018 had the sixth-highest cancer mortality rate in the United States.
Most of Cancer Alley's residents are impoverished African Americans who live near, or next to, petrochemical plants. This is no coincidence. There is little evidence that communities of color move to sites where toxic waste facilities and landfills are located. Rather, toxic waste sites are often sited in primarily poor and African American neighborhoods, which suggests "[w]hen taking out the factor of income, race is the single most significant indicator of where toxic waste or pollutant sites are located." This phenomenon has led to accusations of "environmental racism" and calls for "environmental justice." Environmental racism refers to a society unduly burdening people of color with the risks and harmful effects of environmental policies that otherwise benefit the rest of society.
Petrochemical companies intentionally place their facilities in towns with established poor communities of color, meaning that "toxicity follows poor, segregated communities, not the other way around." There are various reasons why Cancer Alley exists and why communities of color are disproportionately affected by pollution when compared with white communities. Some of these reasons include Jim Crow laws, zoning laws and siting processes, and the Environmental Protection Agency's (EPA) unequal enforcement of federal environmental laws based on the race of the population impacted. Additionally, the "Not In My Back Yard"(NIMBY) movement and white flight have affected how petrochemical companies and zoning boards decide where to locate petrochemical facilities.
As citizens in primarily white neighborhoods started mounting successful opposition campaigns against the siting of petrochemical plants in their communities, these facilities were increasingly relocated to communities of color. Petrochemical companies chose to build in communities of color, as residents were often in need of jobs and politically vulnerable due to a lack of support from local government or access to resources. Although people of color have mobilized to fight the siting of toxic waste facilities since the 1990s, their success has been limited.
The limited success that people of color throughout the United States have had in challenging siting decisions explains why many petrochemical companies choose to locate their facilities in Cancer Alley. Most Cancer Alley residents are impoverished African Americans who are unable to afford legal representation to assist them in challenging siting decisions, thus ensuring the siting of toxic waste facilities goes unchallenged. Unlike the Cancer Alley communities, predominantly wealthy and white neighborhoods are often represented on local zoning boards and can fight the siting of toxic waste facilities near their neighborhoods through NIMBYism.
The NIMBY movement grew in the 1970s as the public became aware of the health risks associated with hazardous waste facilities. As wealthy and white communities increased their opposition to facility siting, the industry had to change its tactics on the "spatial distribution of environmental hazards." This is because affluent communities are often able to "leverage their economic and political clout" to deflect unwanted facilities from their neighborhoods. Accordingly, petrochemical companies began placing their toxic waste facilities near poor African American neighborhoods to avoid any further delays or expenses associated with trying to place a facility in a wealthy white neighborhood.
This Comment discusses the events that led to the existence of Cancer Alley as well as the environmental racism Cancer Alley residents suffer. Section II discusses the siting of petrochemical plants in Cancer Alley. Section III analyzes how the EPA's regulations and the Louisiana Department of Environmental Quality's (LDEQ) lack of enforcement of environmental laws fail to protect Cancer Alley's most vulnerable citizens. Section III also briefly considers President Clinton's Executive Order on environmental justice and the proposed Environmental Justice Act. Section IV then examines the difficulty of obtaining legal representation in Cancer Alley and the Tulane Environmental Law Clinic controversy. Finally, Section V explores the continued fight of Cancer Alley's residents against the construction of more petrochemical plants and the revitalization of the environmental justice movement.
[. . .]
With the growth of the petrochemical industry and increased usage of petrochemical products, it is likely that both the air quality and pollution in Cancer Alley could worsen. The biggest threat to Cancer Alley residents at the moment is Formosa's Sunshine Project, an industrial complex of fourteen petrochemical facilities in St. James Parish. The citizens of the parish are worried their community will not survive another plant that will further pollute their already polluted communities.
Nonetheless, many Cancer Alley residents have taken this opportunity to unite and fight against the siting of these facilities. Despite being aware of how onerous their situation is, Cancer Alley residents refuse to acquiesce to petrochemical facilities that pollute their communities. A Cancer Alley resident decided to form Rise St. James, an environmental justice group, after she noticed no government officials were protecting St. James from petrochemical pollution. While the group is small and consists mostly of volunteers, its leader, Sharon Lavigne, is quickly helping the group gain momentum by organizing protests and marches.
Meanwhile, the Louisiana Chemical Association (LCA) disputes the existence of a connection between petrochemical facilities and the high cancer rate in the region. The LCA has even gone so far as calling the Cancer Alley label a myth. Further, the LCA maintains that study after study has negated a connection between the petrochemical industry and cancer rates. Advocates for the petrochemical industry believe the "Cancer Alley label" negatively affects the "local industry's progress and efforts to build positive relations with the community."
The Lake Area Industrial Alliance (LAIA), a non-profit organization made up primarily of petrochemical companies, undertook an advertising campaign in 2007 designed to debunk the "cancer alley myth." The campaign did not have its intended effect because Cancer Alley residents continued to believe petrochemical facilities cause cancer. The LAIA conducted a more aggressive advertising campaign in 2009, recruiting doctors, hospitals, and physician groups in Cancer Alley to inform the public of cancer rates in the region. This campaign seemed to achieve its intended goal as more members of the community appeared to believe cancer rates were related to lifestyle choices instead of the petrochemical industry.
Petrochemical companies often defend their siting decisions by maintaining that land use laws, which already confine facilities to predominantly African American neighborhoods, restrict zoning boards. Additionally, low-income communities and communities of color are often ideal locations "because land prices and compensation costs are relatively low," thus leading petrochemical companies to place their facilities there. Perhaps the most popular arguments in favor of petrochemical facilities are that they are good for business and that they bring jobs to areas in desperate need of them. The promise of jobs has been criticized, particularly in Cancer Alley, as local residents often hold only a small percentage of industry jobs with the rest going to outsiders.
Despite the petrochemical industry's efforts, the environmental justice movement continues to gain attention and support in Cancer Alley. Cancer Alley residents could leverage this attention and gain more political power by incorporating their towns-- just like the citizens of St. Gabriel, Louisiana did. Residents of the newly incorporated towns could then make decisions regarding the zoning and placement of petrochemical facilities in their communities. Additionally, TELC's success in getting Shintech to abandon its plans to build a plant in Convent, Louisiana shows there is hope Cancer Alley residents will be able to gain legal representation to protect their communities from pollution. Until then, Cancer Alley residents should keep up the good fight.
---
J.D. Candidate, May 2021, Villanova University Charles Widger School of Law; B.A., Psychology, Holocaust & Genocide Studies Minor, 2016, West Chester University of Pennsylvania.
---
Become a Patreon!