---
Abstract
excerpted from: Anjali Vats and Deidré A. Keller, Critical Race IP, 36 Cardozo Arts and Entertainment Law Journal 735 (2018) (323 Footnotes) (Full Document)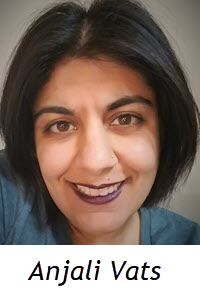 In April 2017, Boston College hosted the inaugural Race + IP conference. The collaborative work of an organizing committee consisting of the authors of this Article, Amit Basole, and Jessica Silbey, Race + IP 2017 brought together scholars from around the world and across disciplines for what the organizers intended to be generative discussions of issues and questions at the intersections of race, colonialism, and intellectual property. This is the first of what we hope will be many pieces prompted and informed by those discussions. In this piece, we explore and articulate the interdisciplinary movement of Critical Race Intellectual Property (Critical Race IP).
Race + IP 2017 was the outcome of many years of thought, research, and discussion on the part of the authors, often in collaboration with other scholars--such as Laura Foster, Rayvon Fouché and Lateef Mtima work at the intersections of race and intellectual property. We introduce Race + IP 2017 here to offer context for the conversations that are occurring in Critical Race IP. As in Critical Race Theory (CRT), histories of the interdisciplinary study of race, particularly those that center on scholars of color, are an important part of the intellectual project. Our work, therefore, both tells a story of a developing field of study and highlights the work of scholars in the area. Our aim is to examine the intersections and divergences among CRT, Critical Intellectual Property, and Critical Race IP. We begin, as we must, given that CRT is foundational to our enterprise, with a brief foray into that area.
Devon Carbado recently wrote an article entitled "Critical What What?" in which he traced one version of the genesis story, histories,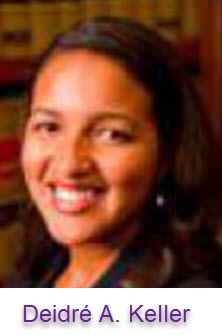 boundaries, and future of CRT. He recounts:
When my colleagues and I proposed the establishment of a Critical Race Studies specialization at UCLA School of Law more than a decade ago, the only push back we got was over the name. Why Critical Race Studies? Why not Civil Rights? Race and the Law? Anti-Discrimination Studies? .... [T]he episode suggested that there was something in and about the name. By any other name, our faculty meeting on the matter would have been considerably shorter .... This should not lead one to conclude that the 'Critical what what?' question is only about the name. The query is about the whatness (or, less charitably, the 'there there') of CRT as well. What is the genesis of CRT? What are the core ideas? What are its goals and aspirations? What intellectual work does the theory perform outside of legal discourse? What are the limitations of the theory? What is its future trajectory?
As many scholars before us have argued, CRT is a rich, diverse, and nuanced interdisciplinary movement, bound together by shared tenets and goals related to the racial non-neutrality of law. Broadly speaking, CRT evolved as a response to Critical Legal Studies (CLS), and it functions as a move to center questions of race and racialization, in intersectional ways, while CLS had focused primarily on class and power. At the same time, CRT aims to make progressive interventions in the existing law and scholarship of antidiscrimination, particularly while centering the voices of people of color.
Over the last twenty-five years, CRT has grown from the project of a small group of scholars in legal academia to a transdisciplinary project for conceptualizing the many ways that state and cultural apparatuses protect the privileges of whiteness at the expense of people of color. While always retaining its core identity as a critique of law in theory and practice, its intersectional, race-centered analysis informs the work of scholars across disciplines and defines the vocabulary of popular cultural social justice discussions. As Carbado stresses, it is imperative that "we conceptualize CRT as a verb," as in the practice of critical race theorizing, reading it as a dynamic area of study with evolving meanings, boundaries, and scope. Just as CRT has evolved temporally, as we have moved from the post-Civil Rights era into the purported post-racial era, it has also evolved in its content. As Francisco Valdes, Jerome McCristal Culp, and Angela P. Harris write about CRT at the turn of the century: "For a small band of scholars whose ideas are set out in multisyllabic words and who travel with armies of footnotes, CRT has had, as noted at the outset, an extraordinary impact on popular as well as on legal discourse."
We invoke Carbado's work specifically to introduce another "Critical What What"--namely Critical Race IP. Critical Race IP, as we define it, refers to the interdisciplinary movement of scholars connected by their focus on the racial and colonial non-neutrality of the laws of copyright, patent, trademark, right of publicity, trade secret, and unfair competition using principles informed by CRT. The groundbreaking work of legal scholars such as Keith Aoki, Rosemary Coombe, Margaret Chon, Kevin J. Greene, Madhavi Sunder, Anupam Chander, Olufunmilayo Arewa, Ruth Okediji, and others tackles questions regarding the racial and neo-colonial inequality that intellectual property law produces in contexts such as trade and development, music, film, and traditional knowledge (TK). We articulate a framework that reads these works together, as a body of scholarship with shared tenets about the racialized hierarchies inherent in IP law and its attendant ordering of knowledge. We do not mean to suggest that these scholars employ the same methods or make the same critiques, only that they are tied together by a set of assumptions about intellectual property law, including that it operates to protect the power of whiteness and the Global North. We proceed by asking a series of questions about Critical Race IP, particularly related to its necessity, purpose, investments, scope, relationships to anti-racist and anti-colonial activism, and possible future directions.
What is Critical Race IP? Why is it necessary? Whose work does it build upon and whose work does it describe? How and where is it emerging? What are its central themes? Where are its boundaries? How might it inform the work of anti-racist and anti-colonialist activists? In asking these questions, we do not profess to assign scholars labels or dictate who may identify as a "Race IP Crit." Rather, our hope is to engage in a conversation about the area, its relationship to CRT and Critical IP, as well as its potential futures. We believe it is imperative to continue to consider the relationship between post-Fordism, the economic system marked by "flexible accumulation" rather than standardized industrial mass production as a panacea for economic growth, and a means of reconstructing racial and neo-colonial hierarchies in the evolving contexts of intellectual property law. We also believe, as Sunder argues in her scathing critique of the law and economics approach to intellectual property law, "law must facilitate the ability of all citizens, rich or poor, brown or white, man or woman, straight or gay, to participate in making knowledge of our world and to benefit materially from their cultural production."
This article proceeds in four parts.
In Part I, "Why Critical Race IP?", we identify some historical contexts and motivating impulses behind Critical Race IP. We trace the sociopolitical and economic conditions that gave rise to the scholarship focusing on race, social justice, and intellectual property, as well as the reasons that articulating a Critical Race IP is increasingly important. A central focus of this section is exploring the relationship between CRT, Critical Race IP, and Critical IP, a field of study that John Tehranian defines as concerned with intellectual property law and power. In parsing the relationships among those three areas, we turn to the debates which preceded and resulted in the emergence of CRT after the development of CLS in the 1970s and 1980s for context.
Part II, "The What What of Critical Race IP," explores some important themes in Critical Race IP, examining how scholars across disciplines read intellectual property's lack of race neutrality and the tenets that inform their analyses. In particular, we explore how the "race" in Critical Race IP is both consonant with and diverges from the "race" in CRT. We also define "intellectual property," the body of laws that Critical Race IP engages. Conversations at Race + IP 2017 come to the fore in this section as we locate some provisional boundaries of Critical Race IP as well as the its ideological commitments, which include reading across categories such as race, ethnicity, national identity, and neo-coloniality in intersectional ways in order to reveal intellectual property law's racial investments in whiteness and continuing implications for racial (in)equality.
In Part III, "All We Have is Each Other: Community Building and Public Feelings in Critical Race IP," we explore the role of community building in the development of the study of race and intellectual property. We draw upon CRT's formative workshops and commitment to engagement with public feelings to consider the centrality of relationships in building new professional and public sensibilities around Critical Race IP. In short, we posit that a Critical Race IP lens can help create greater anti-racist and social justice consciousness, thus informing the work of scholars, practitioners, and activists.
Finally, Part IV, "Critical Race IP as Decolonizing Praxis," investigates why and how the study of Critical Race IP can offer insights not only into addressing the racial bias of intellectual property law which informs systems of ownership, circulation, and distribution of knowledge, but also highlights new avenues for anti-racist and anti-colonial struggle. Crystallizing a set of tenets which define and animate Critical Race IP helps us to understand how some scholars approach the study of the complex connections between race and knowledge production, and how we might undo those racially inequitable connections. We close with a discussion of decolonizing Critical Race IP, asserting that theories and practices of decolonization are productive for thinking about new approaches to addressing issues of race and social justice in intellectual property.
. . .
This article endeavors to name and provisionally map the field of Critical Race IP, an area of study which describes that scholarship concerned with the intersections of race and intellectual property law. In doing so, it situates Critical Race IP in a larger socio-cultural context, in which racial capitalism is a constant but evolving feature of the historical landscape. We contend that the emergence of the Information Economy, after the era of Fordism, resulted in a repackaging of familiar racial projects in and through intellectual properties and pushes for intellectual property maximalism. Critical Race IP represents a relatively new and rapidly growing direction in CRT scholarship, it is an exemplar of the ways the latter must constantly evolve to accommodate changing economic and cultural conditions and racial formations. In articulating Critical Race IP as an area of study, our goal is not necessarily to suggest particular methodologies or even fixed unifying questions that define the interdisciplinary movement. Rather, we are concerned with naming and describing prevalent themes and core tenets in a set of scholarly works that interrogate the inequalities which emerge at the intersections of intellectual property and intersectional racial identities. We hope that project can be a generative move for scholars who wish to research, write, and practice in this area.
In setting forth a history of post-Fordism and the rise of Critical Race IP, we show that, as a product of modernity/coloniality, intellectual property law is always already invested in whiteness and racial inequality in ways which necessitate both examination and undoing. Scholars in a variety of disciplines have started to undertake such examinations, with their works engaging a set of themes which we have highlighted here. Continuing to examine questions related to defining (intellectual) property, understanding intellectual property's stories, the public domain, framing and reframing "piracy" and "counterfeiting," distributive justice, access to knowledge, managing traditional knowledge, and contemplating intellectual properties is an important task, one which we urge scholars to continue to take up in new and innovative ways. We also highlight the significance of personal relationships and public feelings in developing this area of study. One way to facilitate dialogue and scholarship in Critical Race IP is to invest in community building and intimacy making, cornerstones of the growth and development of CRT, both of which play a valuable role in cultivating generative interpersonal connections and structures of feeling through which new ideas can flourish. Conferences and workshops as well as collaborative projects which bring together senior and junior scholars play a significant role in cultivating and retaining Critical Race IP scholars. Finally, in concluding with a discussion of the decolonial turn, we offer a framework for moving beyond the radically unequal systems produced from the vantage point of law and economics, which has been historically complicit in intellectual property law's theoretical and practical centering of whiteness. Decolonization, a process that began to unfold after World War II, is not only a physical process but an epistemological one, which requires addressing intellectual property's embeddedness within practices and ideologies of modernity/coloniality as well as the connections between the latter and racism and neocolonialism. Here, we offer decolonization as a means of beginning to contemplate the remaking of intellectual property law, in ways that not only radically embrace Otherness but make space for non-European ways of thinking, making, and owning knowledge. As we imagine it, Critical Race IP is a space for creating models for the politics of reparation--not simply equal rights or distributive justice--through which oppressed groups can heal the wounds of racism and colonialism.
---

Assistant Professor of Communication and African and African Diaspora Studies at Boston College and Assistant Professor of Law at Boston College Law School, by courtesy.
Professor of Law at Ohio Northern University, Claude W. Pettit College of Law.