Become a Patreon!
---
Abstract
Excerpted From: Lateef Mtima, IP Social Justice Theory: Access, Inclusion, and Empowerment, 55 Gonzaga Law Review 401 (2019/2020) (57 Footnotes) (Full Document)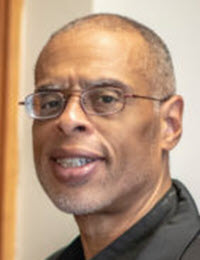 I would like to begin by thanking the Gonzaga University School of Law and the Center for Civil and Human Rights (CCHR) for organizing this important symposium and for inviting me to be a part of it. I very much appreciate this opportunity and the warm welcome from Dean Jacob Rooksby, CCHR Director Professor Jason Gillmer, CCHR Professor Jeffery Omari and everyone involved with the Center and its work. It is just fantastic to be here and to explore with you intellectual property law within the context of social justice and the obligations and opportunities that become manifest when intellectual property (IP) protection is considered from this perspective.
The symposium program that CCHR is presenting today constitutes an important milestone in the law and policy initiative to evaluate intellectual property protection through the lens of social justice. While a few IP scholars have been toiling in this vineyard for decades, the fact of the matter is that many institutions and stakeholders within the intellectual property sphere continue to wrestle with this concept. I think the CCHR really should be congratulated for being one of the still-early institutions to embrace this concept by organizing an entire conference around this topic. Twenty years from now we're going to look back on this symposium and appreciate it as a cornerstone moment in the advancement of the Intellectual Property Social Justice perspective of IP law. Your vision is a vision to be acknowledged and applauded.
This symposium also provides me with a wonderful opportunity to do something I've always wanted to do, and that is to publicly acknowledge some of the pioneering legal scholars who laid critical components of the foundation which helped to shape the social justice perspective of intellectual property law--a few of whom we are fortunate to have with us today, such as Margaret Chon and Madhavi Sunder. Whether or not each and every one of the scholars who comprise this pioneering group employed the term "social justice" in their work, they were among the first to advance IP law and policy discourse away from the very limited application of the "law and economics" rationale of intellectual property protection which dominated the landscape throughout much of the 20th century. In exploring Intellectual Property Social Justice as the next stage in the social evolution of the IP ecosystem, it is essential to appreciate the contribution of this early work which opened the door to scholarly reassessment of the social utility function of IP protection in the total political economy. Indeed, to comprehend fully IP Social Justice--as a fundamental aspect of IP protection--it is necessary to reflect upon the efforts of courts, legal scholars, and law and policy activists to identify and preserve the social balancing mandates of the intellectual property regime.
[. . .]
Intellectual Property Social Justice situates intellectual property protection within the total political economy as a social ordering mechanism designed to advance society by nurturing beneficent intellectual activity. IP social justice adherents propose that this overarching social objective can only be fully attained when the intellectual property regime is structured and implemented to ensure the broadest and most equitable and inclusive participation therein. To achieve its social utility purpose of human nourishing and flourishing, the intellectual property law must therefore adhere to inherent precepts of socially-equitable access, inclusion, and empowerment.
Socially equitable access to the intellectual property system and its outputs, irrespective of wealth, class, race, ethnicity, group, or gender status, ensures that the widest possible network of minds and hearts will find the inspiration to conceive, express, and invent. Socially just application and enforcement of intellectual property rights guarantees inclusion of marginalized and developing world artists, inventors, and IP entrepreneurs, and preserves their secular incentives to contribute and disseminate the fruits of their intellectual endeavors. And socially balanced exploitation of intellectual property product helps equalizes health and education standards, promotes socio-economic empowerment, and fosters universal respect for the intellectual property system.
In furtherance of these aspirational objectives of the intellectual property regime, Intellectual Property Social Justice mandates the balanced assessment of the interests of IP producers, distributors, and users, and considers not only economic interests, but also a broad range of cultural, technological, and social values--all in the cause of human flourishing and self-actualization. Intellectual Property Social Justice consequently mandates that IP legal mechanisms be applied to effectuate the equitable treatment of all participants in actual practice, and not merely in theory. Perceived from this perspective, the intended social benefits of the intellectual property regime extend well beyond enumerated artistic, scientific, and entrepreneurial advances, and instead extend to all of human culture, including social development and political and power.
---
Professor of Law, Howard University School, and Founder and Director of the Institute for Intellectual Property and Social Justice.
---
Become a Patreon!