Become a Patreon!
---
Abstract
Excerpted From: Caleb L. Green, Protecting Protest Art, 28-DEC Nevada Lawyer 11 (December, 2020)(Full Document)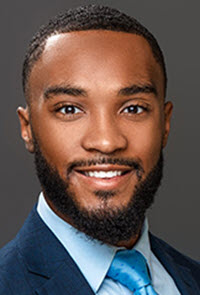 The death of George Floyd resulted in a recent international outcry for social and criminal justice reform, sparking a wave of creative protests and artistic expressions. For example, on June 5, 2020, a team of eight artists joined a group of community volunteers to create a street mural with letters 50 feet in length spelling out "BLACKLIVESMATTER" across two city blocks leading to the White House. Washington D.C. Mayor Muriel Bowser commissioned the street mural as a symbolic affirmation of the BlackLivesMatter movement and those "who are demanding that we have a more just criminal justice system." then, artists and volunteers in other cities have joined the movement and created street art throughout the U.S., including Brooklyn, San Francisco, Austin, Cincinnati and Charlotte. In downtown Raleigh, North Carolina, inspired artists and protesters painted "END RACISM NOW" in large lettering on a public street. Several similar murals are planned to be installed on public streets in various other U.S. cities in effort to amplify the ongoing social injustices in our country.
Nevada is also home to public artworks that were created to address ongoing social and political issues. For example, in 2019, artist Isaac Zevalking revealed a mural in the downtown Las Vegas Arts District protesting the current U.S. immigration system. The mural depicts the Statue of Liberty in handcuffs while being detained by immigration and customs enforcement, and it illustrates the "existing and escalating anti-immigration rhetoric in America." Additionally, earlier this year in northern Nevada, artist Joe C. Rock adorned Reno's City Hall with an Equality and Unity mural. The mural, considered to be a strong acknowledgment of the BlackLivesMatter movement, was comprised of a collection of paintings on plywood panels that were used to cover broken windows at city hall following a protest in downtown Reno.
This wave of protest art not only demonstrates the powerful impact of creative expression, but also the consensual application of these artistic works to physical buildings and public streets illuminates an interesting legal inquiry regarding the intersection of real property law and intellectual property law. The unique case of Castillo v. G&M Realty L.P., 950 F.3d 155 (2d Cir. 2020), as amended (Feb. 21, 2020), provides guidance on how courts balance the intellectual property interests of artists against the property rights of municipalities and property owners.
[. . .]
Additionally, property owners have options to mitigate VARA liability. The Castillo court noted that Wolkoff could have explored two statutory exceptions under VARA by either: (1) entering into a written agreement with the artists prior to installation of their creative works, or (2) providing a 90-day notice and giving the artists an opportunity to preserve their artistic works before destruction of the artworks or property. Accordingly, property owners and municipalities alike should employ one of these options prior to removing, altering or destroying protected artworks from the property or streets.
In summary, Castillo extends intellectual property rights to street artists and their works affixed to the property of others. Artists of street murals may have intellectual property claims against individuals or organizations that deface or destroy their works. Likewise, this case is instructive for property owners regarding how to remove unwanted works from their property while avoiding the pitfalls of VARA.
---
CALEB L. GREEN is an associate attorney in the Las Vegas office of Dickinson Wright.
---
Become a Patreon!