Become a Patreon!
---
Abstract
Excerpted From: Law for Black Lives, Movement Lawyering in Moments of Crisis: Some Things White Allies (And Others) Can do, 46 Human Rights 22 (2021) (Full Document)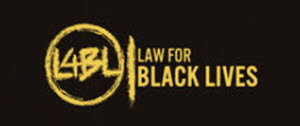 Movement lawyering means taking direction from directly impacted communities and from organizers, as opposed to imposing our leadership or expertise as legal advocates. It means building the power of the people, not the power of the law. Support is needed as people take to the streets and hold spaces to collectively heal and as we work over the long haul to dismantle systems of oppression, including white supremacy, cis-heteropatriarchy, and capitalism in our country.
If you are seeking ways to get involved, here are some suggestions to do so in a way that is centered in the idea that real transformation comes from people's struggle:
1 Show up in community spaces. . . .
2 Build relationships with community organizers working toward transformative social change in your city. . . .
3 Connect with other lawyers, legal workers, and law students to assess collective capacity and build community. . . .
4 Organize a reflection and grieving space at your law office or law school. . . .
5 Commit yourself to using law to build power for the people. . . .
6 Stay connected and engaged with us. . . .
[. . .]
If you are interested in having Law for Black Lives and our partner organizations conduct a training for your organization, please email This email address is being protected from spambots. You need JavaScript enabled to view it.. We will be in touch to follow up on details and additional resources for learning about how to be an ally.
Law for Black Lives, a Black femme-led national network of nearly 4,000 radical lawyers and legal workers committed to building a responsive legal infrastructure for movement organizations and cultivating a community of legal advocates trained in movement lawyering.
---
Become a Patreon!