Become a Patreon!
---
Abstract
Excerpted From: Vanessa Zboreak, Regulatory Reparations, 14 Elon Law Review 215 (2022) (222 Footnotes) (Full Document)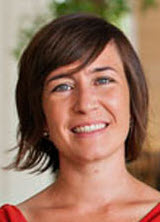 "Slavery and colonialism allocated rights and privileges on a racial basis, and they also entrenched economic, social and political inequalities along racial lines. Formal abolition of slavery and colonialism was by no means sufficient to undo these racial inequalities that were consolidated over centuries."
The theft of Black labor and land, and the systemic disenfranchisement and exclusion of Black Americans from full citizenship over the past 400 years has produced profound and enduring racial inequality that persists today. That inequality is intersectional, impacting financial mobility and housing, health care outcomes, carceral rates, education, community investment, and environmental justice. Historically, this disenfranchisement and dispossession of Black Americans was created and recreated by the state, at all levels of government. At this moment, when the notion of reparations is receiving renewed attention once more, the administrative state should be called upon to make reparations for economic and noneconomic racial injustices it historically created and exacerbated.
Despite the urgency of this national reckoning with racial injustice, the Congressional political will to act swiftly toward tangible reparations efforts appears insufficiently strong to meet the demand. Reparations legislation has been introduced in the House of Representatives every year since 1989, with Rep. John Conyers as the lead sponsor every year until his death in 2019; in April of 2021 the House Judiciary Committee voted on the proposed bill for the first time. The Commission to Study and Develop Reparation Proposals for African Americans Act would create a commission to study slavery and racial discrimination in America since 1619 and consider the possibility of reparations, but the Act includes no provisions that would automatically lead to direct payments or other economic reparations. Were this legislation to advance, the Commission would be asked to "identify ... lingering negative effects of slavery ... on living African Americans and on society in the United States" and make recommendations to Congress for remedies. This bill currently has 193 sponsors and has advanced out of committee. As of the time of this writing, however, it has not proceeded further.
Within the executive branch, however, some movement has occurred. On January 20, 2021, President Biden issued an Executive Order on Advancing Racial Equity and Support for Underserved Communities Through the Federal Government. In that order, he acknowledged the need for a comprehensive assessment of barriers to equity throughout the executive branch. Particularly, the Order states that "each agency must assess whether, and to what extent, its programs and policies perpetuate systemic barriers to opportunities and benefits for people of color and other underserved groups." This undertaking has the potential to create a baseline from which to measure remedial efforts within each agency, and also to provide data that this Article identifies as a precondition for regulatory reparations. The Order did not, however, mandate any specific actions or commit to implementing recommendations, so it remains to be seen when and how the administration will follow through. Once agencies have evaluated where they are culpable for contributing to racial discrimination, they must have a corresponding obligation to dismantle the barriers they have created and engage in actively antiracist regulatory efforts.
In this Article, I discuss theories of reparations and situate existing efforts at legislative and administrative reparations within those frameworks. In doing so, I seek to identify gaps in the effectiveness of those solutions. I propose that whereas in some instances the administrative state may be an appropriate vehicle for delivering reparations, it is also a culpable actor in its own right and owes reparations for the harm it has committed. Particularly, changes to procedural requirements in rule development and finalization would create opportunities to better systematically account for and address past discrimination by administrative agencies.
The notion of reparations delivered through the administrative process is not new. However, in instances where administrative agencies have had the opportunity to redress past racial wrongdoing, they have typically done so in either an adjudicative context, or in the development and implementation of new substantive programs targeting historically harmed communities. The proposals in this Article are not intended to replace those forms of reparations, but to suggest additional ways to leverage the regulatory process across the board to begin remediating past harms while also proactively preventing future discriminatory administrative action. As a complement to other targeted efforts that agencies may make, in this Article I propose the following "horizontal" changes to the default rulemaking procedures under the Administrative Procedure Act ("APA") and other statutes governing the rulemaking process:
• Require agencies to review their previous regulations and other decisions to determine which historical actions by the agency created a disparate impact on minority communities and measure that impact.
• Create a petition process, similar to the rulemaking petition process that currently exists, to request agency review of the racial impacts of an earlier decision, and to request agency action to redress harm.
• Clarify that an agency's decision to review (or not review) a decision in response to a citizen petition is subject to a non-de minimis standard of judicial review, as is the agency's proposal to redress harm if the agency issues one.
• Add a presumption that a rulemaking process that does not consider both the impact of the proposed rule on minority communities and the impact created by earlier agency decisions about the same or similar substantive issues is inherently arbitrary and capricious.
• Extend cost-benefit analysis in rulemaking to explicitly account for the regulatory impact on communities beyond individualized metrics such as home valuation and health costs. This would include valuation metrics like community cohesion, aesthetic integrity, and the value of remediating past discriminatory effects.
[. . .]
The administrative state owes reparations for past racist harms executed by administrative agencies. Regulatory reparations, as proposed, would complement other targeted efforts at reparations by embedding a systems approach to reparations within the administrative state. This approach would alleviate some of the limitations of efforts to obtain reparations through litigation, particularly by shifting the enforcement burden to the government. It would also create accountability for the harms specifically caused by past administrative agency action, for which the government is the wrongdoer, effectuating the goals of a tort theory of reparations. Regulatory reparations could also result in greater public recognition of past harms and allocation and acceptance of responsibility than legislative efforts have had so far. Reparations review conducted by administrative agencies would result in a hopefully thorough accounting of racial harms caused by agency action as well as an explanation of the methods and information the agency relied on. Transparency in that process and responsiveness to citizen petitions for reparations review could create a pathway toward collaborative corrective justice.
Embedding consideration of past and future regulatory impacts on communities of color in agency rulemaking procedures would also serve as a promise to continue the work of reparations as an ongoing prospective administrative commitment. Within rulemaking, regulatory reparations would require agencies to consider past racial harms during rule development, identify opportunities to use rulemaking to redress those harms, and incorporate broad reparative goals in cost-benefit analysis. By creating horizontal changes in rulemaking procedures, this proposal attempts to guarantee nonrepetition of harm by treating reparations as an ongoing long-term obligation inherent across the executive branch. Once more, it is important to consider the forward-looking regulatory changes following regulatory review as only one component of a larger reparations framework. Additionally, and more fundamentally, regulatory reparations is a proposal situated within systems and structures that have produced and reproduced racist harm, and is therefore inherently inadequate. Requiring intentionality and a commitment to antiracism in our administrative procedures is a necessary, but deeply insufficient step toward reparations and racial justice.
---
Assistant Professor of Law, Elon University School of Law.
---
Become a Patreon!