Become a Patreon!
---
Abstract
Excerpted From: Tatum P. Rosenfeld, Time to Go Auer Separate Ways: Why the BIA Should Not Say What the Law is, 94 Southern California Law Review 1279 (July 2021) (181 Footnotes) (Full Document)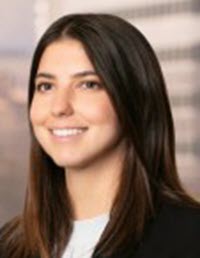 Neither fully legislative nor fully judicial, federal administrative agencies are tasked with "policing the minutiae." They codify and enforce the details of the regulatory scheme set out by Congress. Simply put, administrative agencies administer the law. Agency regulations, however, like other legal sources, can be ambiguous. Thus, interpretation is inevitably necessary either to confront a novel circumstance or to resolve an inherent semantic ambiguity. This then raises the question: Who should be called upon to resolve such ambiguities? The Supreme Court's solution is to put agencies in charge. Auer deference says an agency's interpretation of its own rule controls so long as it is not "plainly erroneous or inconsistent with the regulation." In effect, after an agency promulgates a regulation, it then maintains the latitude to fill in the gaps by interpreting its own regulation.
The Court has offered no good reason why Auer, while reasonable in some situations, should be applied indiscriminately to all agencies. A multitude of federal agencies exist to effectuate policies touching on everything under the sun--including housing, education, social benefits, food, agriculture, commerce, health, and the environment--but there is one agency in particular whose special attributes suggest that it should not be treated the same as all the others. That is the agency in charge of immigration appeals. One might reasonably think deference, for example, to the Food and Drug Administration's expert interpretation of what constitutes an "active moiety," promotes a robust and efficient government necessary for modern complexities. It follows that such agencies deserve deference from a court that is less well versed in the expertise involved in rendering such a judgment. However, immigration presents an entirely different set of policy concerns.
This is because deference to the Board of Immigration Appeals ("BIA") under Auer risks political manipulation at the expense of immigrants' liberty and freedom. Nested under the Department of Justice ("DOJ"), and more specifically the Executive Office of Immigration Review ("EOIR"), the BIA and lower immigration courts operate as quasi-judicial bodies, specifically "prone to political manipulation because of their unique combination of structure, history, and function." In essence, personal interests are at their highest, and politics is at its most divisive. A "clarifying" interpretation by the BIA can dictate the scheme by which people are welcomed into or rejected from the United States. The BIA is the unsuspecting gatekeeper, capable of molding the rules by interpretation to advance an anti-immigrant political agenda. Auer, therefore, acts as another tool in the political toolbox to restrict immigration in what is already a labyrinth of proceedings, paperwork, and fear.
This Note argues that Auer deference, even in light of the Supreme Court's recent clarification of the doctrine, is an inappropriate approach for courts to take when they review the BIA's rulings. Because the BIA lacks political accountability while simultaneously commingling government powers, deference to the BIA undermines key constitutional principles, such as separation of powers and democracy. Such principles must be enhanced, rather than undermined, more than ever when there is a heightened threat to liberty. Therefore, a close look is needed to determine whether Auer deference is warranted for an agency in which the very freedoms of immigrants are at stake.
The problem actually goes even further. Even if federal courts decided to eschew deference to BIA interpretations, the courts' own interpretations would still not be an adequate mechanism to protect immigrants from unjust results. With ever-growing caseloads, Article III judges are not equipped with the requisite resources, time, and experience with immigration laws to adjudicate thousands more life-altering decisions in a timely, just manner. Immigration matters deserve to be adjudicated with proper accountability and more formalistic separations of power than those that currently stand. To achieve this, immigration courts and the BIA should, as many others have suggested before, be reformulated as Article I legislative courts to best serve democratic and separation of powers purposes. Liberty for immigrants can be salvaged through fairer adjudications and independent interpretations that are more insulated from political manipulation and the polarized ideologies that waft in and out of power.
This Note proceeds as follows: Part I briefly details a background of the BIA, and a current understanding of Auer deference. This discussion includes Auer's political implications, and how the Supreme Court chose not to overrule the doctrine in Kisor v. Wilkie. This Section then explores the relationship between Auer and the BIA, including why the BIA's political vulnerability makes the agency particularly unfit for Auer deference. Certain appointees to this agency have been rewarded with a position as a board member by openly declaring their hostility to the very people who are the object of the agency's mission, and whose fragile life prospects are in their hands. Ironically, this flips the partisan commitments normally seen in the world of administrative law as follows: Those who would classically support increasing agency discretion by according Auer deference should be worried about giving heightened power to the self-declared, anti-immigrant agenda pervading the BIA, while those who would classically resist excessive delegation and deference to agencies, because of their limited accountability, seek to endow the BIA with vast independence and partisan manipulation. Part II argues that even in the wake of Kisor v. Wilkie, deference to the BIA's interpretations of immigration regulations presents a heightened threat to constitutional principles of separation of powers and democracy. Part III then provides a potential solution to the inadequacy of Auer deference and the judicial role in the realm of regulatory gap filling for immigration laws.
[. . .]
As Auer doctrine stands, the very fate and freedom of immigrants can be left to manipulation by a politicized board member's interpretation of an ambiguous regulation. The only check on such an interpretation is a standard of reasonableness--insufficient to protect immigrants from an unaccountable body that is politically aligned with deep-rooted restrictionist principles, which were only further cemented by the Trump administration. Even a transition in power with a more liberal ideology is insufficient to truly secure and protect immigrants making their way through immigration proceedings. The more plausible and fairer solution is to resurface principles of accountability and separation of powers by reformulating the immigration adjudication system into an Article I court system. This may be enough to protect immigrants from the "irredeemably dysfunctional," politicized BIA and unfit federal courts when their freedom is dependent on an interpretation of an ambiguous regulation.
---
Executive Development Editor, Southern California Law Review, Volume 94; J.D. Candidate 2021, University of Southern California Gould School of Law; B.A., 2017, University of Michigan, Communications and Minor in Law, Justice & Social Change.
---
Become a Patreon!