---
Abstract
Excerpted from: Olivia Saldaña Schulman, Now They've Robbed Me: The Use of Termination of Parental Rights in Government-fractured Immigrant Families, 43 New York University Review of Law and Social Change 361 (2019) (150 Footnotes) (Full Document)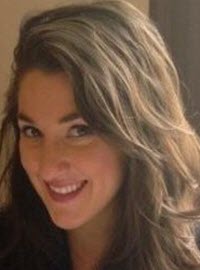 One day in 2010, Hilaria was arrested for defending herself against her abusive husband. His threats escalated into a physical altercation, and he began beating and choking her. She resisted--struggling out of his grasp and running to the kitchen, where she reports she picked up a screwdriver and threw it at him, drawing blood.
A neighbor heard yelling and called the police. When officers arrived at their home, Hilaria's husband told them she had attacked him and the police arrested her for assault. Upon learning their children were in the home during the altercation, the police called Child Protective Services ("CPS"). However, after the officers and Hilaria's abusive husband told the CPS caseworker that Hilaria was the attacker, the caseworker left the children in the husband's care. Two weeks later, the caseworker returned to check on the children, and suspecting their father was using drugs, removed the children from the home and placed them in foster care.
A couple months after the abusive episode, Hilaria discussed the incident in a small visitation room inside an immigration detention center. Crying, she shared, "I've had domestic violence before, but I took it for my kids.... Now they've robbed me. I did what I did to defend myself and my kids."
Faced with deportation, Hilaria applied for a type of immigration relief available to certain victims of domestic violence. However, given the assault charges against her, she was in violation of a zero-tolerance policy against so-called "criminal" immigrants, reducing the chances the government would grant her a visa. Twelve months after the incident, Hilaria was still in a detention center, and her children were still in foster care.
At the time journalist Seth Freed Wessler published his report detailing her story, Hilaria had, at most, three months before the state of Arizona petitioned to terminate her parental rights. Under federal law, states are required to file a Termination of Parental Rights ("TPR") petition if a parent's child has been in foster care for fifteen consecutive months. In Hilaria's case, she was almost certainly detained for several more months while her application for relief was adjudicated. As a result of these policies, Hilaria faced a strong likelihood that the state would initiate proceedings to terminate her parental rights.
Parents in Hilaria's position have no right to an appointed attorney to help them navigate the numerous, complex and interlocking immigration proceedings they will face. Like the vast majority of detained immigrants, they will have to fight their removal without an attorney, often in their second or third language, with very limited ability to gather and translate documents to support their cases while in detention. If the Immigration Judge denies their application for relief, they have the right to appeal the denial to the Board of Immigration Appeals ("BIA"), and ultimately to the federal court of appeals. Even if they win before the immigration judge, the Department of Homeland Security can appeal a grant of relief to the BIA. The process takes months, even years, during which time many parents remain in immigration detention.
Hilaria's case illustrates the devastating circumstances many immigrants and their children face when parents are threatened with deportation. When parents are detained or otherwise unable to care for their children for more than 15 months, the Adoption and Safe Families Act ("ASFA") requires states to automatically initiate proceedings to terminate their parental rights in every case, regardless of any allegations of unfitness on the part of the parent. Fighting to retain one's parental rights while in immigration detention (hereinafter "detention") poses onerous, if not insurmountable, challenges and can subject parents to the cruel dilemma of choosing to fight their immigration case to the utmost or preserving their family's unity, even if it means deportation.
This convergence of immigration and family law has immense human costs, as almost one in four deportations involve the parent of a U.S. citizen child. However, the percentage of people deported who are also parents is likely far greater, as current data does not reflect immigrant parents of undocumented children. Despite promises from Immigration Customs and Enforcement ("ICE") that its "immigration enforcement activities, including detention and removal, do not unnecessarily disrupt the parental rights or family ties of alien parents," in 2011, there were "at least 5,100 children" living in foster care with parents who had been detained or deported. The Applied Research Center estimated that 15,000 more children would be in the same position in 2016.
The detention of noncitizen parents often precipitates a family's involvement with child protective services, foster care, and family court. Once a parent is detained, often as a result of a home or work raid or, as in Hilaria's case, contact with the criminal law system, children are forced into foster care when no other parent or family member with lawful immigration status is able or approved to care for the children. Once fifteen months have passed, the ASFA requires that the state petition to terminate the parent's rights to her children. Put simply, the state takes children from their devoted noncitizen parent, places them in foster care, and later moves to terminate the parent's rights to their children for no reason other than the length of their immigration detention, even when a parent has never previously been involved with child protective agencies or been anything less than an engaged, dedicated parent.
This devastating practice is the result of the overlapping but uncoordinated interaction between these two bodies of law, which allows and even encourages states to strip noncitizen parents of their parental rights as a consequence of their immigration status. This Article seeks to address the fundamental unfairness and irrationality of the state's action to terminate parental rights when a child is placed in foster care as a consequence of a noncitizen parent's civil detention. Parts II and III provide background on the relevant family and immigration law, respectively; Part IV discusses how these two systems operate simultaneously to tear apart immigrant families. Part V considers possible solutions to the current crisis immigrant families face and suggests ways to restore some measure of agency to detained immigrant parents who are simultaneously forced to confront two of their greatest fears-- deportation and the loss of their children.
[...]
Many immigrants to the United States came to this country for their children. They came so their children would have the opportunity, the education, and the chance to live free from oppression that they themselves were never given. It is a supreme act of love for a parent to undertake another life in a new country.
Today, detained immigrant mothers and fathers are vulnerable to losing their parental rights to the children they so desperately want to protect. In an uncoordinated exercise of two distinct bodies of law, the government civilly detains a parent during the pendency of her removal proceedings--leaving her children without their parent--and then petitions to terminate her parental rights because she has been away from her children for fifteen months. In these cases, the government creates the family separation and then penalizes the parent for his involuntary absence by threatening to extinguish all legal rights to his children.
As a result of these convergent and conflicting government functions, devoted parents like Hilaria and Ricardo are taken from their children, forced into cages in concrete detention centers far away from home and threatened with deportation and the permanent loss of their children. In Hilaria's own words, we are robbing these parents of their children. Children like Angelica, Mainor, and Estela are taken from their parents, dropped into strange foster homes and new foster families, and told they may never see their parents again. They are robbed of their parents.
Because the issue of detained immigrants' parental rights is multi-faceted and the result of overlapping state, federal, and local action, the solutions must be equally comprehensive. The federal government can enact legislation to protect the rights of detained immigrant parents on a national scale, and the Department of Homeland Security, if so inclined, could curtail the detention and deportation of immigrant parents and implement time-of-apprehension policies to ensure children of detained parents are not needlessly placed into foster care. States should clarify the legal requirements of TPR proceedings to forbid the initiation of proceedings caused by a parent's detention and to exclude consideration of a parent's detention or immigration status if proceedings are underway. State welfare agencies should be given the support and resources necessary to provide the same level of service and support to all parents, regardless of a parent's civil detention. Finally, local immigration and family law attorneys should keep themselves informed of their clients' interconnected legal proceedings, to collaboratively work towards the parents' prompt release and return home to their children, and to facilitate the parents' robust participation in both immigration and child custody proceedings.
In sum, there are many opportunities to limit the state's unnecessary involvement in immigrant families' lives. There are many ways to restore the rights of detained immigrant parents like Binta and Ricardo, to protect children like Angelica and Mainor, and to support family unity and integrity. But the crisis of family separation will continue unless and until we recognize and challenge the ways in which the systematic apprehension, detention, and deportation of noncitizens strips parents of their rights and devastates immigrant families and communities.
---
Olivia Saldaña Schulman, J.D., New York University School of Law 2017, is a staff attorney for an immigration legal services nonprofit organization in Washington State.