---
Abstract
Excerpted From: Karla McKanders, Immigration and Blackness, 44 Human Rights 20 (2019) (Full Document)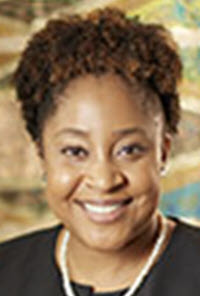 Ms. L and her daughter S.S. entered the United States to apply for asylum in November 2017. The Catholic Church helped them flee persecution from their home country. They traveled through 10 countries over four months and requested asylum when they legally presented themselves at a port of entry near San Diego.
Ms. L entered California along with her seven-year-old daughter, S.S. Her seven-year-old child was separated from her and moved to a children's facility in Chicago, Illinois, without her mother or anyone she knew. When the officers separated them, Ms. L could hear her daughter in the next room screaming for her. No one explained to Ms. L why they were taking her daughter away from her, where her daughter was going, or when she would next see her daughter. In February 2018, the American Civil Liberties Union filed a lawsuit, Ms. L. v. U.S. Immigration & Customs Enf't, challenging the separation. 302 F. Supp. 3d 1149 (S.D. Cal. 2018). The lawsuit exposed egregious government conduct in separating young children from their parents.
Many people are unaware that Ms. L, the face of the family separation case, is an asylum seeker of African descent from the Democratic Republic of the Congo. Immigration and blackness are obscured in immigration debates. Only recently have conversations surrounding immigration and race surfaced when Immigration and Customs Enforcement detained rapper 21 Savage and when Black Lives Matter Activist Opal Tometi wrote a New York Times op-ed on blackness and immigration.
Ms. L's case, 21 Savage, and Opal Tometi expose the nuances of immigration policy at the intersection of nationality and race that are often glossed over in media stories highlighting this administration's contentious immigration policies. According to the U.S. Census, there are around 4.2 million black immigrants in the United States, and, of that number, around 600,000 are undocumented. Forty-nine percent of the foreign-born immigrant population of African descent is from the Caribbean. Statistics from the Department of Homeland Security demonstrate that at the intersection of immigration and race, immigrants of African descent are more likely to be detained and deported than other immigrants.
The increase in detention of immigrants of African descent is, in part, a result of racial profiling, which mirrors the overrepresentation of African Americans in the criminal justice system due to mass incarceration.
Failing to pay attention to the nuances of immigration law and policy and its impact on immigrants of African descent is dangerous in that it hinders a comprehensive understanding of how racism has operated in the U.S. legal system and how it continues to operate in many facets of immigration laws. This article examines the nuances at the intersection of race and immigration status. The goal is to examine the impact of recent immigration policies on immigrants of African descent in order to highlight where the law operates in furtherance of the goal preventing the blackening and browning of America.
When we examine the history of immigration and its impact on immigrants of African descent, we learn how the law can amplify social norms and create a system that perpetuates tiered personhood-and how permitting discriminatory anti-immigrant laws and policies reinforces dangerous and divisive systems of oppression.
[. . .]
Our Constitution demands, and our country deserves, a Judiciary willing to hold the coordinate branches to account when they defy our most sacred legal commitments. Because the Court's decision today has failed in that respect, with profound regret, I dissent.
Trump v. Hawaii, 138 S. Ct. 2392, 2448 (2018). In examining past and current immigration policies, we must pay attention to immigration at the intersection of race and how the law can act to subordinate multiple groups.
The present-day targeting of immigrants of color demonstrates a need to overhaul and rebuild immigration system so that individuals who contribute and participate in the United States daily can live here lawfully. This means examining how fear and exclusion have operated within the system to exclude immigrants of color and examining practices that are not aligned with our obligations as signatories to the Refugee Convention, the U.S. Constitution, or the Immigration and Nationality Act.
---
Karla McKanders is a clinical professor of law and the director of the Immigration Practice Clinic at Vanderbilt University, where she also teaches immigration and refugee law.
---