Become a Patreon!
---
Abstract
Excerpted From: Conor McDonough, Mezei's Day in Court: Debtors' Prisons, Substance Abuse, and the Permissiveness of Civil Detention in American Immigration Law, 114 Northwestern University Law Review 1631 (2020) (Student Note) (278 Footnotes) (Full Document)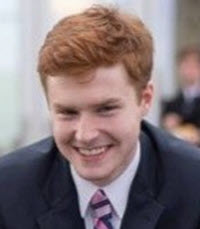 In the spring of 1948, Ignatz Mezei decided to visit his dying mother. He left his home in Buffalo and set sail for Europe to care for her. Mr. Mezei had lived in upstate New York for a quarter century. During World War II, Mr. Mezei exercised his civic duty on behalf of the United States, volunteering his time and energy to help the American war effort. He worked for the U.S. Coast Guard, served as an air raid warden, donated blood, and sold war bonds. But after the war, he experienced great difficulty in navigating postwar Europe, and found himself unable to enter Romania to visit his dying mother. So, Mr. Mezei secured an immigration quota visa from the American consulate in Budapest and sailed back to the United States to return to his wife and home.
Upon his arrival at Ellis Island, immigration inspectors told a very different story. In their eyes, Mr. Mezei was not a civic-minded, star-spangled Buffalo resident, but a stranger of mysterious origin, ostensibly born in Gibraltar to parents of Romanian or Hungarian descent. They accused him of having joined a communist cell that operated under the direction of the Communist Party when he first came to the United States in 1924. They claimed that he harbored communist sympathies and served as the secretary and president of the Buffalo chapter of the communist propaganda machine. The Supreme Court characterized his trip to Europe as a curious disappearance behind the Iron Curtain. The Attorney General determined that Mr. Mezei's release into the United States after returning from Europe would be prejudicial to the public interest, and ordered his exclusion from the country. Mr. Mezei was promptly detained in the Communist Ward at Ellis Island until the government could effectuate his departure.
After his final order of removal, Mr. Mezei tried--and failed--to depart Ellis Island for another country. He applied for admission to over a dozen European, Latin American, and South American countries. Every country refused his application. Mezei was "likely to be detained indefinitely, perhaps for life, for a cause known only to the Attorney General."
Later courts have read Mezei as a command of judicial deference in cases where a noncitizen is subjected to indefinite civil detention when trying to enter the United States. Just as Mr. Mezei was condemned to languish in an Ellis Island jail cell for the rest of his life, migrants today can be subjected to indefinite civil detention for years at a time, all without being able to see a judge to contest their detention.
This Note focuses on the permissiveness of indefinite civil detention in American immigration law. It draws on analogies to early modern English debtors' prisons and involuntary civil commitment in the substance abuse crisis to argue that the Supreme Court should recognize that indefinite civil detention under the Immigration and Nationality Act (INA) is not actually civil--it is functionally criminal.
Indefinite civil detention, and the accompanying human toll, continues through to today. Hours before taking the stage in Orlando, Florida for the official kickoff of his reelection campaign, President Trump took to Twitter to ignite debate on his signature issue of immigration. The President unveiled a major deportation operation, announcing that "[n]ext week, ICE [Immigrations and Customs Enforcement] will begin the process of removing the millions of illegal aliens who have illicitly found their way into the United States." The announcement blindsided senior ICE officials and enraged congressional Democrats. Most importantly, it put immigrants in a state of fear, racing to understand their rights and what might happen to them.
Many immigrants fear civil detention, the deprivation of liberty for noncriminal purposes. Individuals held in civil detention may never have been charged with a crime. Civil detainees are held in facilities that are often indistinguishable from criminal detention centers. Civil detention is a central feature of American immigration law, used as a means of effectuating the removal of immigrants or maintaining custody of immigrants pending court actions.
The same week President Trump announced the ICE operation, news articles detailing the wretched conditions of immigration detention centers drew public attention. Harrowing accounts of these centers detailed the ways in which those detained were denied basic human necessities. Children were denied toothbrushes, toothpaste, and soap. In one Texas center, the overwhelming majority did not have the opportunity to bathe for long periods of time after entering the United States. Toddlers without diapers were left with no option but to relieve themselves in their pants.
While lawyers and district court judges have grappled over the conditions in these centers, the Supreme Court is wrestling with broader questions on the issue of civil detention: What does the Constitution permit? Who may be detained in civil detention, and for how long? How do we understand the rights of immigrants and the permissiveness of civil detention? With recent decisions in Jennings v. Rodriguez and Nielsen v. Preap and continued hard-line immigration policies from the Trump Administration, civil detention has become a prominent question for the Court. Neither of these recent cases addressed the constitutional permissiveness of the indefinite civil detention of migrants, and cases raising this question are percolating in the lower courts.
This Note draws on history and comparative analysis to argue that the indefinite detention of immigrants should be considered a criminal rather than a civil process, and that those detained are therefore owed a modicum of due process that they do not currently receive. The Note proceeds in four Parts.
Part I traces the history of immigration law in the United States. It surveys the origins of federal regulation, examines Supreme Court cases defining the contours of civil detention, and discusses the origins and modern understanding of the federal government's plenary power over immigration.
Part II examines recent Supreme Court cases challenging the indefinite civil detention of migrants.
Part III then explores two nonimmigration civil detention analogies: debtors' prisons in early modern England and involuntary civil commitment in the substance abuse crisis context.
Part IV draws on the analogies in Part III, identifies four features that help discern civil from criminal detention, and argues that the mandatory detention provisions of the Immigration and Nationality Act are functionally criminal.
[. . .]
This Note traces the history of the regulation of immigration in the United States and the current civil detention regime in American immigration law. In doing so, this Note examines the evolution of the plenary power. With Jennings and Preap, the Supreme Court has had two opportunities to rule on the indefinite civil detention of migrants since the beginning of the Trump Administration. As the practice of indefinite civil detention becomes more pronounced, the Supreme Court will eventually need to weigh in on the constitutionality of this facet of American immigration law. Two analogies-- debtors' prisons in early modern England and involuntary civil commitment of individuals suffering from substance abuse--provide both historical and modern perspectives on the permissiveness of civil detention. Drawing on history and function, this Note has argued that the Supreme Court should rule that the mandatory detention provisions are functionally criminal, despite their civil label. While such a ruling would not be without precedent, it is a tall order in light of the centuries of case law treating these detention provisions as civil provisions and denying migrants the right to a bond hearing.
In exploring this civil/criminal distinction, this Note has sought to tell the stories of those affected by civil detention, who have been treated like criminals without any of the attending rights of the criminally accused. Two years into his detention on Ellis Island, Ignatz Mezei penned a short letter to a federal judge in New York. "Let me go free," he pleaded. "I did not kill anybody, I did not steal anybody, I did not make any crime." It is time for the Supreme Court to answer his plea.
---
J.D. Candidate, Northwestern Pritzker School of Law, 2020; B.A., The University of Chicago, 2017.
---
Become a Patreon!