Become a Patreon!
---
Abstract
Excerpted From: Andrea Galvez, Bias and Immigration: a New Factors Test to Examine Extrinsic Evidence of Animus in Immigration Cases, 71 Emory Law Journal 57 (2021) (421 Footnotes) (Full Document)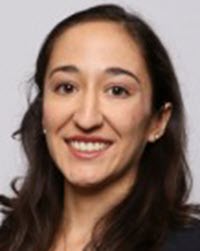 Courts have struggled to consistently deal with external evidence of bias and animus. This inconsistency poses a unique risk in the context of immigration law. In ruling on immigration policies, courts must balance deference to the executive branch's immigration power and to national security, with protecting against unlawful discrimination and other constitutional violations. This balancing act was proven problematic and inadequate when, against the backdrop of divisive, discriminatory rhetoric from the executive, courts were faced with constitutional challenges to the Trump Administration's harsh immigration policies.
In cases concerning the constitutionality of the Trump Administration's immigration policies, the Supreme Court departed from precedent in failing to consider evidence of bias, animus, and prejudice from the executive and other high-ranking government actors involved in the promulgation of the laws at issue--evidence that undermines constitutionality. In Trump v. Hawaii, the case concerning former President Trump's Muslim travel ban, the Supreme Court ignored the former President's public statements made on Twitter and on the campaign trail that demonstrated an anti-Muslim animus and quickly dismissed the statements as extrinsic evidence that need not be considered. Similarly, in DHS v. Regents of the University of California, the Court ignored former President Trump's public statements when it dismissed an Equal Protection claim. However, this treatment of extrinsic evidence is inconsistent with the Court's practice both in other immigration-related cases as well as in cases from other areas of the law. Furthermore, many lower courts have grappled with such evidence of the executive's publicly-made and publicly-available statements of bias and animus instead of shying away and ignoring them. Although certain statements may seem clear to the general public as indicative of prejudice toward a certain class of people grouped by race, nationality, or gender, courts have struggled to deal with such explicit indications of bias in a consistent manner, particularly in the context of immigration. As divisive rhetoric becomes more pervasive and publicly normalized, a new test is needed to ensure that a national security justification only protects immigration policies that are constitutional.
To address this inconsistency, this Comment argues for the adoption of a new factors test to help courts determine whether to consider the public statements of high-ranking government officials in immigration cases concerning constitutional issues. This Comment builds upon the holistic factors specified by the Supreme Court in Village of Arlington Heights v. Metropolitan Housing Development Corporation, which include (1) the decision's historical background, (2) the "sequence of events leading up to the challenged decision," (3) the departure from normal procedure, and (4) the "legislative or administrative history." There is also a compelling reason to consider such statements when the public would reasonably understand the statements to be biased. Thus, courts should carefully consider frequent, public statements made by high-ranking government actors closely involved in the matter at issue. Although courts afford great deference to the executive in matters of national security and immigration, this deference should not automatically disqualify the consideration of extrinsic evidence of animus in constitutional cases when a compelling reason to do so exists.
Before turning to the implementation of the new factors test, this Comment provides a background in immigration law, constitutional issues, and the existing methods of analysis courts have used in similar cases. First, Part I reviews relevant principles of immigration, constitutional, and administrative law. Part I.A examines the history of immigration law and the judiciary's deference to both national security and the executive's immigration power. Next, Part I.B turns to the existing standards for constitutional cases concerning the Equal Protection and the Establishment Clauses of the Constitution and administrative cases under the Administrative Procedure Act (APA). Part II reviews the doctrine of animus, evidence law, and the administrative record. Part III reviews various cases from before and during the Trump Administration in which courts considered statements of bias or prejudice, and then juxtaposes these precedents with the Supreme Court's minimal treatment of biased statements in Trump v. Hawaii and DHS v. Regents of the University of California. In Part IV, this Comment argues that although the Supreme Court has developed two lines of precedent, the Court's recent treatment of evidence of bias as "extrinsic" is inconsistent with the more compelling precedent and that, instead, courts should employ a new factors test to more thoroughly evaluate explicit statements of bias when such statements are sufficiently relevant, clear, and public. Finally, Part V reviews the implications on law and policy that arise from employing this test.
[. . .]
The Supreme Court's inability to adequately consider compelling extrinsic evidence of bias in two challenges to the immigration policies of the Trump Administration exposed a weakness in current analytical frameworks. Existing factors tests are ill equipped to properly deal with overt statements of animus from high-ranking government officials. In a post-Trump world where openly prejudicial rhetoric is increasingly normalized, courts cannot continue to "bury [their] head[s] in the sand" when confronted with explicit, public statements of animus surrounding an immigration policy or executive action. Although national security is a fundamental part of immigration and sovereignty, deference to national security concerns cannot be invoked too readily in the face of clear public statements of bias that undermine the constitutionality of the immigration policy at issue. Otherwise, discriminatory and potentially unconstitutional immigration policies will continue to remain the law of the land under the façade of national security and may further legitimize discrimination.
The proposed factors test allows courts to better analyze overt statements of bias in the context of immigration. Using this new test, courts can recognize which statements by policy decisionmakers are pertinent to identifying impermissible discriminatory intent. The test also helps courts weigh the statements accordingly in constitutional and administrative challenges to immigration laws. An objective, consistent consideration of biased statements is critical to ensure immigration and other policies are not disguised mechanisms to exclude on racial, religious, or ethnic lines, but rather are legitimate, constitutional means to protect the nation's sovereignty.
---
This Comment received the Myron Penn Laughlin Award for Excellence in Legal Research and Writing.
Executive Online Editor, Emory Law Journal, Volume 71; Emory University School of Law, J.D., 2022; Vanderbilt University, M.A., 2018; Harvard College, B.A., 2015.
---
Become a Patreon!