Abstract
Excerpted From: Sandra Farragut-Hemphill and Ebony McCain, The Rise of African American Women Judges During the Past Century, 67 Washington University Journal of Law & Policy 127 (2022) (101 Footnotes) (Full Document)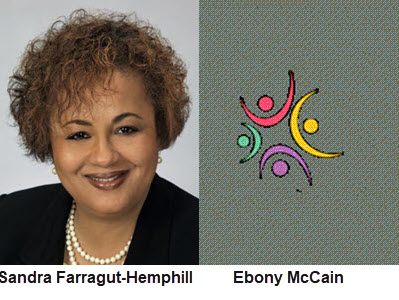 At the formation of the Mound City Bar Association in 1922, there were few African American women lawyers in the United States. Ascension to the bench for African American women has been historically slow, but it has accelerated in the past thirty years.
By 2020, a rapidly increasing number of African American women joined state and federal courts across the country. Four African American women were appointed to the federal courts of appeals in the first six months of President Joseph R. Biden's administration. The state supreme courts of Delaware, Washington, New Jersey, and Missouri received their first African American women judges in the past year. Seven of Colorado's nine African American women judges were appointed in the past two years.
As our profession celebrates the advancement of these accomplished jurists, the reality that these women hold the designation of "first" in their respective courts in the second decade of the twenty-first century indicates the significant work that remains to obtain equitable representation in the judiciary. This Article explores how the elevation of African American women jurists affects the perception of our legal system and the outcomes of judicial decision-making in this country.
[. . .]
The American legal system's expressed commitment to having judges reflect the communities they serve must also include a commitment to ensuring equity in decision making and outcomes. It must not only be true, but every American must perceive it to be true. Perceptions do not change overnight. There must be a concerted effort and investment of resources from all interested parties to maintain a legal system that functions fair and equitably in an increasingly diversified country. Hopefully, initiatives such as the Missouri Supreme Court Commission on Racial and Ethnic Fairness and other initiatives will enhance our understanding and help address deficiencies as we move forward in the diversification of our state and federal judiciaries.
The future looks hopeful for the appointment of more African American women in the judiciary, including the possibility of the first appointment of an African American woman to the Supreme Court of the United States. Based upon the extraordinary achievements of the "firsts" and "seconds," and of those who follow them, the nation's future will be better and stronger, fairer and more equitable, thanks to their dedicated service to our nation.
---
Judge Sandra Farragut-Hemphill, ret., served as a Circuit Court Judge for the Twenty-First Judicial Circuit in St. Louis, Missouri.
Ebony McCain is the Assistant Circuit Executive for Court Policy & Research for the Eighth Circuit Court of Appeals.