Become a Patreon!
---
Abstract
Excerpted From: Mason McMillan, Judges Be Trippin: A Legal Analysis of Black English in the Courtroom, 57 Tulsa Law Review 451 (Winter, 2022) (439 Footnotes) (Full Document)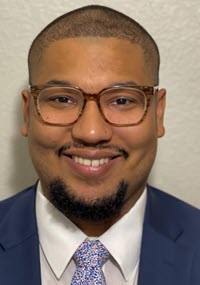 When New Orleans police brought Warren Demesme in for questioning in connection with the sexual assault of two minors, he repeatedly denied the crime and grew frustrated. This was the second time Demesme had been interviewed for the alleged crime. Shortly thereafter, Demesme told the officers the following: "If y'all--this is how I feel. If y'all think I did it--I know that I didn't do it. So why don't you just give me a lawyer, dawg? Cause this is not what's up." The police did not stop the interview, nor did they provide Demesme with an attorney. Demesme went on to make incriminating statements to police. On the basis of these statements, prosecutors charged Demesme with aggravated rape and indecent behavior with a juvenile. At trial, Demesme moved to suppress the incriminating statements, arguing that his right to counsel had been violated. The motion was denied. On appeal, the Louisiana Supreme Court voted six to one to deny Demesme's writ for certiorari. The Court, which declined to issue a majority opinion, has remained silent as to the legal reasoning behind the decision, save for Justice Scott Crichton, who wrote in his now internet-famous concurrence: "[i]n my view, the defendant's ambiguous and equivocal reference to a 'lawyer dog' does not constitute an invocation of counsel that warrants termination of the interview." Behold! The legend of the labradoodle lawyer was born.
Demesme, like the majority of Black Americans, speaks a systematic and rule-governed language known as African American Vernacular English ("AAVE"). This language variety is also commonly referred to as African American English, Black English, African American Language, Ebonics, and Black Vernacular English. For reasons both personal and pedagogical, hereinafter this Comment will refer to the language as Black English. Whatever the name, linguists have conducted more studies on Black English than any other variety of American English. Nevertheless, Black English as a courtroom phenomenon is little appreciated by judges, juries, and lawyers. In fact, noted African American linguist, John Baugh is on record as saying that "[l]awyers, judges, and foundations committed to social equity and justice seem almost completely uninformed about how language can stand as a barrier to justice or equal opportunity."
This Comment seeks to answer the call put out to the legal community by Baugh and other linguists. In so doing, the Comment posits the following: First, a legally significant comprehension barrier exists between Standard American English ("SAE") and Black English. Second, this comprehension barrier impacts judicial outcomes, often to the detriment of Black English speakers. Building off previous scholarship, this Comment explores these impacts on judicial outcomes, and presents a new argument that existing caselaw and statutes may provide a window through which Black English speakers can obtain accommodations designed to safeguard due process in the courtroom and the justice system at large.
Part II of this Comment familiarizes readers with the basic conventions of Black English. Part III examines cases in which the comprehension barrier between Black English and SAE likely affected the outcome. In doing so, it treats comprehension as distinct from naked racism against Black people, which is beyond the scope of this Comment and will only be discussed in the context of anticipating objections to proposed reforms. Part IV surveys judicial treatment of Black English in the areas of evidence, civil rights, and education as potential sources of due process accommodations. Part V proposes specific legal reforms and evaluates recommendations from the field of linguistics with an eye toward legality and political feasibility.
[. . .]
In the field of linguistics Black English is celebrated as a distinct, systematic, and rule-governed language. Linguistic projects like Rickford and King's analysis of the Zimmerman case and the Philadelphia Study also demonstrate that the differences between Black English and SAE can frustrate cross-racial communication in the courtroom to the detriment of Black English speakers. In contrast, the legal community is--to return to Baugh's words-- "completely uniformed" about how language can stand as a barrier to justice in the courtroom. Whether that ignorance will dissipate in the face of finnas and lawyer dawgs remains to be seen; and, at present, using King and the "Black sounding" cases to erode the comprehension barrier is an idea that exists only between the pages of this Journal. Nevertheless, securing the due process rights of Black English speakers could not be more pressing, because although it may be too late for Demesme and Jeantel, it is not too late for the Black English speakers of the future.
---
Mason McMillan is a Juris Doctor candidate at The University of Tulsa College of Law and currently serves as the Executive Editor of the Tulsa Law Review.
---
Become a Patreon!