Become a Patreon!
---
Abstract
Excerpted From: Janel George, A Lesson on Critical Race Theory, 46 Human Rights 2 (2021) (Full Document)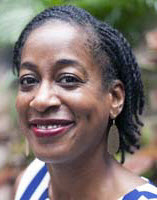 In September 2020, President Trump issued an executive order excluding from federal contracts any diversity and inclusion training interpreted as containing "Divisive Concepts," "Race or Sex Stereotyping," and "Race or Sex Scapegoating." Among the content considered "divisive" is Critical Race Theory (CRT). In response, the African American Policy Forum, led by legal scholar Kimberlé Crenshaw, launched the #TruthBe-Told campaign to expose the harm that the order poses. Reports indicate that over 300 diversity and inclusion trainings have been canceled as a result of the order. And over 120 civil rights organizations and allies signed a letter condemning the executive order. The NAACP Legal Defense and Educational Fund, Inc. (LDF), the National Urban League (NUL), and the National Fair Housing Alliance filed a federal lawsuit alleging that the executive order violates the guarantees of free speech, equal protection, and due process. So, exactly what is CRT, why is it under attack, and what does it mean for the civil rights lawyer?
CRT is not a diversity and inclusion "training" but a practice of interrogating race and racism in society that emerged in the legal academy and spread to other fields of scholarship. Crenshaw--who coined the term "CRT"-- notes that CRT is not a noun, but a verb. It cannot be confined to a static and narrow definition but is considered to be an evolving and malleable practice. It critiques how the social construction of race and institutionalized racism perpetuate a racial caste system that relegates people of color to the bottom tiers. CRT also recognizes that race intersects with other identities, including sexuality, gender identity, and others. CRT recognizes that racism is not a bygone relic of the past. Instead, it acknowledges that the legacy of slavery, segregation, and the imposition of second-class citizenship on Black Americans and other people of color continue to permeate the social fabric of this nation
.PRINCIPLES OF THE CRT PRACTICE
While recognizing the evolving and malleable nature of CRT, scholar Khiarah Bridges outlines a few key tenets of CRT, including:
• Recognition that race is not biologically real but is socially constructed and socially significant. It recognizes that science (as demonstrated in the Human Genome Project) refutes the idea of biological racial differences. According to scholars Richard Delgado and Jean Stefancic, race is the product of social thought and is not connected to biological reality.
• Acknowledgment that racism is a normal feature of society and is embedded within systems and institutions, like the legal system, that replicate racial inequality. This dismisses the idea that racist incidents are aberrations but instead are manifestations of structural and systemic racism.
• Rejection of popular understandings about racism, such as arguments that confine racism to a few "bad apples." CRT recognizes that racism is codified in law, embedded in structures, and woven into public policy. CRT rejects claims of meritocracy or "colorblindness." CRT recognizes that it is the systemic nature of racism that bears primary responsibility for reproducing racial inequality.
• Recognition of the relevance of people's everyday lives to scholarship. This includes embracing the lived experiences of people of color, including those preserved through storytelling, and rejecting deficit-informed research that excludes the epistemologies of people of color.
CRT does not define racism in the traditional manner as solely the consequence of discrete irrational bad acts perpetrated by individuals but is usually the unintended (but often foreseeable) consequence of choices. It exposes the ways that racism is often cloaked in terminology regarding "mainstream," "normal," or "traditional" values or "neutral" policies, principles, or practices. And, as scholar Tara Yosso asserts, CRT can be an approach used to theorize, examine, and challenge the ways which race and racism implicitly and explicitly impact social structures, practices, and discourses. CRT observes that scholarship that ignores race is not demonstrating "neutrality" but adherence to the existing racial hierarchy. For the civil rights lawyer, this can be a particularly powerful approach for examining race in society. Particularly because CRT has recently come under fire, understanding CRT and some of its primary tenets is vital for the civil rights lawyer who seeks to eradicate racial inequality in this country.
[. . .]
For civil rights lawyers, this necessitates an examination of the legal system and the ways it reproduces racial injustice. It also necessitates a rethinking of interpersonal interactions, including the role of the civil rights lawyer. It means a centering of the stories and voices of those who are impacted by the laws, systems, and structures that so many civil rights advocates work to improve. It requires the abandonment of a deficit approach that perceives those impacted by unjust laws and policies as deficient, defective, or helpless. Instead, we ought to recognize that these individuals have stories, histories, and knowledge that are worth acknowledging, learning about, and centering. Particularly in devising legal and policy interventions to address racial inequality, CRT calls for considering unintended consequences of proposed remedies, addressing intersecting policies and structures, and acting intentionally to ensure that harm is not further replicated by the legal system. Most of all, CRT demands challenging the status quo of racial inequality that has persisted for far too long in this nation and exploring how the law and lawyers can help to finally upend it.
Like any other approach, CRT can be misunderstood and misapplied. It has been distorted and attacked. And it continues to change and evolve. The hope in CRT is in its recognition that the same policies, structures, and scholarship that can function to disenfranchise and oppress so many also holds the potential to emancipate and empower many. It provides a lens through which the civil rights lawyer can imagine a more just nation.
---
Janel George is a policy advisor, civil rights attorney, and adjunct professor who teaches a course on racial injustice in K--12 public education through a Critical Race Theory (CRT) framework.
---
Become a Patreon!