Become a Patreon!
---
Abstract
Excerpted From: Linda S. Greene, Critical Race Theory: Origins, Permutations, and Current Queries, 2021 Wisconsin Law Review 259 (2021) (81 Footnotes) (Full Document)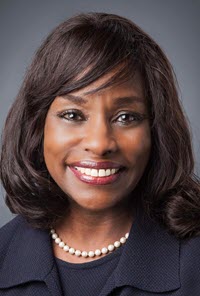 Critical Race Theory (CRT) emerged from two movements in legal education. One was the Critical Legal Studies movement, which fostered a power critique about American law and emerged at the University of Wisconsin in 1977 and continued through meetings and scholarship until about 1992. The second movement, which came to be known as Critical Race Theory, was the result of meetings between the late 1960s and the mid-1990s convened by minority law professors to address the apartheid of American law.
That apartheid had two dimensions--first, the exclusion of racial minorities from the legal academy as students and faculty, and second, the absence of pedagogy and scholarship directly related to the experience of racial minorities in America. The failure of Critical Legal Studies to address this apartheid coincided with minority professors entering legal education, determined to increase their numbers and engage in race-transformative scholarship. They began these efforts by gathering as minority professors apart from their white counterparts.
The early stages of those meetings included small gatherings of minority law professors such as the Minority Caucus of Black Teachers in 1969, led by Derrick Bell of Harvard Law School and Spencer Boyer from Howard University. At these foundational meetings, minority law professors not only addressed the exclusion of American racial minorities from the legal profession, but also expressed a broader concern that the Bar, and the Association of American Law Schools (AALS), had been "insensitive and unresponsive to the needs and aspirations of [B]lack people."
The meetings held by the Caucus of Black Teachers throughout the early 1970s fostered organized networks of Black professors who worked together to develop institutional responses to racism in legal education. In 1973, the Caucus merged with the pre-existing AALS Committee on Minority Groups (a predominantly white organization) to form the AALS Section on Minority Groups. Despite the formation of this new group--which did not host a conference for minority law professors until 1978 professors of color began meeting outside of AALS auspices from 1973 through 1984. Specifically, these professors discussed tokenism, recruitment of minority professors, and other common problems confronting minority legal scholars. One of these meetings--a 1983 gathering organized by Denise Carty Bennia, then of Wayne State University Law School, and Professors Ralph Smith and Regina Austin at the University of Pennsylvania Law School--focused exclusively on developing an intellectual agenda for law professors of color. This meeting, at which scholars like myself--the first Black female professor at Harvard Law School Mari Matsuda, Charles Lawrence, and Neil Gotanda attended, led to the July 1989 Critical Race Theory Workshop held at the University of Wisconsin Law School and the Holy Wisdom Monastery, a Benedictine organization. At the 1989 event, twenty-four scholars, including myself, Matsuda, Lawrence, Gotanda, Kimberlé Crenshaw, Kendall Thomas, and Derrick Bell, discussed the foundations and antecedents of this emerging critical perspective, presented and critiqued draft articles, and began to develop the basic premises of Critical Race Theory.
In the thirty-two years since the Critical Race Theory Workshop at Wisconsin, the movement has morphed and evolved. CRT now finds form as LatCrit, Asian Crit, DisCrit, and Queer Crit, to name a few, and spans academic disciplines ranging from religion and education to international human rights for women and medicine. The Wisconsin Law Review's celebration of its centennial is an opportunity to celebrate CRT's origins and developments and to reflect on the movement's current relevance and future.
I chaired the Symposium Panel on Critical Race Theory: Origins, Permutations, and Current Queries, featuring established and emerging Critical Race Theory scholars: Dean Mario Barnes of the University of Washington School of Law, a former Hastie Fellow at Wisconsin Law; Tanya Hernández, the Archibald R. Murray Professor of Law at the Fordham University School of Law; Gloria Ladson-Billings, Professor Emerita and former Kellner Family Distinguished Chair in Urban Education at the University of Wisconsin; Dr. Angélica Guevara, the current Hastie Fellow at Wisconsin Law; Kendall Thomas, the Nash Professor of Law and Co-Founder and Director of the Center for the Study of Law and Culture at Columbia University; and Angela Onwuachi-Willig, Dean of Boston University School of Law.
Dean Barnes began by highlighting the challenges and vilification CRT has faced since its beginnings. He observed that, though CRT courses and scholarship remain vital to a new generation of law students, CRT continues to inhabit contested terrain. While there are now fewer explicit attacks within legal scholarship, CRT methods and theories continue to be misconstrued and treated with skepticism. His observations thus juxtaposed the importance of CRT to students and scholars and its rejection by many others. In his presentation for this Symposium, titled Still Defending the 'Notorious' CRT? Old Claims, New Foes and Pressing on Despite It All, Barnes noted that many still struggle to understand why CRT "deserves a place at the table." Barnes concluded that Critical Race Theorists must reframe CRT to call attention to disadvantageous societal arrangements that systemically exclude minority individuals.
Professor Hernández used a critical lens to examine "Latino anti-Blackness"--the subject of her 2021 book, On Latino Anti-Black Bias: "Racial Innocence" & the Struggle for Equality she noted "is more prevalent and serious in its consequences than many commentators in politics and the media care to admit." The CRT lens, with tools including intersectionality, reveals "the interwoven complexities of [U.S.] racism" by adding the voices of Afro-Latino and Black victims of Latino anti-Blackness. Hernández argued that, by bringing conversations about Latino anti-Blackness to light, we will uncover the prejudices that currently hide behind a "Latino racial innocence cloak." In turn, acknowledging Latino anti-Blackness will better equip social justice advocates to combat racism and also help dismantle the exclusionary discrimination policies that persist in workplaces across the country.
Although Dean Barnes and Professor Hernández offered contemporary CRT perspectives, Professor Ladson-Billings focused on the past and present disenfranchisement of Black, Brown, and other nonwhite students in public education. She began with the 1849 case of Roberts v. City of Boston, a Black family's challenge to a Massachusetts school segregation law that required Black children to leave their communities to attend inferior Black schools. Ladson-Billings compared the disenfranchisement in this nineteenth-century case to the outcomes in twenty-first-century cases such as Parents Involved in Community Schools v. Seattle School District No. 1, which struck down voluntary desegregation plans. Students and scholars who regard Brown v. Board of Education as iconic overlook the decisions since Brown that have systematically eroded its promise. For example, Milliken v. Bradley left in place segregation in suburban school districts, and San Antonio v. Rodriguez left school district funding disparities intact. These cases, Ladson-Billings said, have "constantly chip[ped] away at what Brown is supposed to mean." Then, the Court "turn[s] Brown upside down ... in Parents Involved Community Schools ... [where] white families petition a court ... to get into a specialty high school, and they win." These cases cast doubt on the efficacy of "litigat[ing] our way to equity" and confirm the persistent dichotomy between restrictive and expansive notions of equality.
Dr. Angélica Guevara's remarks at the Symposium and her essay, The Need to Reimagine Disability Rights Law Because the Medical Model Fails Us All, illustrate the continuing influence and diversification of CRT in the context of Disability Studies. Guevara uses "DisCrit" principles to critique traditional disability antidiscrimination law. Traditional antidiscrimination law does not acknowledge its grounding racism and ableism. This grounding creates norms of whiteness and ableness--socially constructed identities that devalue disabled people, especially those who are minorities. In contrast, DisCrit principles value multidimensional identities, give voice to the experiences of the marginalized, view current phenomena through the lens of historical race and disability discrimination, and encourage multiple forms of resistance to eliminate present effects of past discrimination and current disparities, however rationalized. Thus, current disability antidiscrimination law falls short because it is grounded in a medical model of disability that treats disabilities as defects, thus stigmatizing people with disabilities and perpetuating discrimination against them. In contrast, the DisCrit lens supports a social model that recognizes society's role in the construction of disability. The social model exposes societally created barriers to access that construct disabled individuals as "damaged" and empowers people with disabilities by affirming that "there are diverse ways of existing in the world."
Professor Kendall Thomas's symposium remarks focused on President Trump's order, which directed:
[A]ll agencies ... to begin to identify all ... agency spending related to any training on "critical race theory," "white privilege," ... and to identify all available avenues within the law to cancel any such contracts and/or to divert Federal dollars away from these un-American propaganda training sessions.
[. . .]
Professor Thomas characterized this order as a "weaponization of [C]ritical [R]ace [T]heory" by the Trump Administration through an "aggressive and active misrepresentation of [C]ritical [R]ace [T]heory ... as advocacy of violence." But Critical Race Theory itself was not President Trump's target. Rather, his target was the critical literacy project of the racial justice movements. His aim was to maintain a regime of "compulsory racial illiteracy," a state in which people would lack the capacity to challenge the racial status quo. Advocacy that demands a constitutional right is at the core of struggles against racism. Thus, these attacks on CRT are part of a movement to sustain a system in which Black, Brown, and the white poor are miseducated and undereducated in an increasingly carceral public school system and state.
Although Dean Barnes and Professor Thomas called attention to attacks on CRT, Dean Onwuachi-Willig (with Nia Johnson) noted that CRT plays an important role in shaping today's social movement for racial equality. In their presentation, #CRT: How Critical Race Theory and Technology Enables Today's Social Movement for Racial Equality, Onwuachi-Willig and Johnson theorized that teaching CRT in classrooms across the country has not only allowed younger generations to grow up with expectations for what they should demand from equality, but also provides them with the theoretical frameworks for building the solutions to achieve that vision. Onwauchi-Willig observed that CRT principles are laced throughout the Black Lives Matter movement's core principles: that storytelling about the Black experience is critical; that our understandings of race and raced people are socially constructed; that different groups are racialized in different ways; that "constructing strategies based on converging interests is not a way to ... get free"; and "that colorblind approaches are not an effective means for dismantling subordination." As co-founder of the Black Lives Matter movement, Alicia Garza said, "[w]hen you drop 'Black' from the equation of whose lives matter ... you further a legacy of erasing Black lives and Black contributions from our movement [sic] legacy."
The 100th Anniversary Symposium Panel on Critical Race Theory leaves no doubt that what began at Wisconsin in 1989 has morphed into an influential intellectual movement. More importantly, its fundamental principles--that racial subordination has been a defining feature of the American experience and that American law has fostered its resiliency--are at the forefront of American discourse today. Thirty years ago, Critical Race Theorists who met in Wisconsin insisted that we examine the role of law in the maintenance of racial subordination and measure its efficacy based on whether it eliminated that racial subordination. It is more evident than ever in this poignant post-George Floyd moment that the core concerns of CRT remain especially relevant to our aspiration for a constitutional democracy that ensures equal justice under law.
---
Become a Patreon!