Page 1 of 4
---
Abstract
Jody Armour, Nigga Theory: Contingency, Irony, and Solidarity in the Substantive Criminal Law, 12 Ohio State Journal of Criminal Law 9 (Fall, 2014) (162 Footnotes)
Po' niggers can't have no luck-
Nigger Jim, Adventures of Huckleberry Finn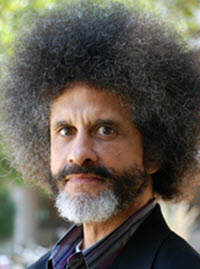 Some will find the N-word in my title jagged-edged and hurtful. Words can wound: more than mere vehicles for the expression of ideas or the transfer of information, words are deeds-acts with consequences-and the words "nigger" and "nigga" are two of the most violent and blood-soaked verbal acts in the English language. Nevertheless, used with the precision and reticence of a surgeon's hands, these vicious epithets can also suture the places where blood flows.
In that spirit, in profane language picked for its unparaphrasable power to focus attention on the implications of moral condemnation for racial justice and political solidarity, I use these jagged epithets here as part of a metaphoric redescription, in racial terms, of the criminal law's ancient subjective culpability or mens rea requirement. In this essay, in other words, a "nigga" is a metaphor for black wickedness, black mens rea, which I will use to probe the intersection of morality, race, and class in matters of blame and punishment and politics. An example of a non-racialized metaphor for mens rea would be the common law's "depraved heart" test of murderous mens rea in cases of unintentional homicide-the jury is given the depraved heart metaphor and told to use it as the litmus test for serious subjective culpability. From the standpoint of this ancient heart metaphor for moral blameworthiness, a "nigga" metaphorically is a depraved or indifferent black heart; but on another level, my metaphorical redescription of black subjective culpability and black mens rea in terms of "niggas" will be an urgent political call to bond with and support black-hearted wrongdoers.
To that end, this essay proceeds as follows.
I begin in Part I expounding on the inadequacy of our current legal and moral vocabularies and my repurposing of the words "nigger" and "nigga" to engage in an oppositional discourse I call "nigga- talk." I use "nigga-talk" to help explain and problematize the need to distinguish, even within the black community, law-abiding, respectable blacks from so-called "niggas," or morally deficient and contemptible blacks. In short, there exists a type of Black Criminal Litmus Test.
Part II elaborates on this litmus test by discussing what I coin "Good Negro Theory," the constellation of assumptions, beliefs, and values that undergird the bad nigga-good negro dichotomy and its contention that law-abiding blacks should distance themselves from bad niggas. Part II also advances "Nigga Theory," an argument aimed at eradicating the distinction between blacks and promoting solidarity between law-abiders and law-breakers regardless of race.
I return to this core aspect of Nigga Theory in Part III, which discusses our retributive urge, causation, and our general denial of accountability.