Become a Patreon!
---
Abstract
Excerpted From: Raymond Magsaysay, Asian Americans and Pacific Islanders and the Prison Industrial Complex, 26 Michigan Journal of Race and Law 443 (Winter 2021) (425 Footnotes) (Full Document)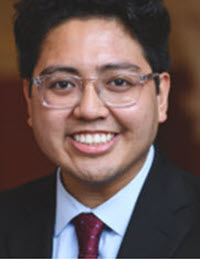 Eddy Zheng and his family moved to Oakland's Chinatown in 1982 from southern China. For Eddy, the following years in the U.S. were difficult. He often felt alone as his two older siblings balanced work and school, and he barely saw his parents who were working hard to provide for the entire family. His father worked at Burger King while his mother moved in with another family for a babysitting job. At school, Eddy continually struggled due to his limited English. He eventually started to skip class, choosing to leave school rather than listen to lessons he barely understood. He began to spend time at the local playground. There, he went along with dares from other kids to commit petty crimes like shoplifting since he was "amazed by all the materialistic stuff that other kids had."
When Eddy was sixteen, he and his friends committed an armed robbery of a family who owned multiple shops in Chinatown. They robbed them at gunpoint and then broke into their stores and stole various items amounting to $34,000. The group was ultimately caught and arrested. Eddy was charged with sixteen felony counts including kidnaprobbery. Unable to afford an attorney and with a limited understanding of the criminal system, he and his family thought it best to plead guilty to the charges.
"We had no English and no money to pay a lawyer," Mrs. Zheng says in Cantonese. "Everyone told us that Eddy should admit to it, and then there would be a lighter sentence. But actually, it was a heavier sentence. It was the opposite of what we were told."
Eddy, at sixteen, was tried as an adult. He pled guilty to sixteen felony counts and was sentenced to a term of between seven years to life in prison.
While imprisoned, Eddy struggled with guilt and shame and began to cope by enrolling in numerous self-help programs. He learned English, obtained his college degree, and became an advocate for prison reform and rehabilitation. In 2002 at San Quentin State Prison, Eddy, alongside two other Asian American prisoners, Rico Remeidio and Viêt Mike Ngo, wrote a proposal that advocated for more Ethnic Studies in the curriculum, rejected plans of corporate sponsorship for the rehabilitation programs, and "objected to the local prison policy that prohibited correspondence between prisoners and volunteers." After the proposal was handed in, the warden of San Quentin placed the three signees in solitary confinement pending an investigation. Eddy was put in "the hole" for eleven months. He would continue to become an advocate while in prison, even co-editing the first anthology of work by Asian American and Pacific Islander prisoners while behind bars. In 2005, Eddy was released on parole after eighteen years in prison.
This, however, did not signify freedom for him. Upon release from prison, he became embroiled in a complex legal battle against deportation that would put him in the custody of the Department of Homeland Security for another two years. When he was released from immigration detention, his order of deportation remained until Governor Jerry Brown pardoned him in April 2015. Today, Eddy continues to advocate for the incarcerated and deported. He spearheads the New Breath Foundation and collaborates with numerous organizations including the Community Youth Center of San Francisco, the San Francisco Reentry Council, and the Asian Prisoners Support Committee.
Eddy's story is just one of the almost seven million lived realities of people who have been entangled with the U.S. criminal system in 2020 alone. His story is a powerful testimony of suffering and struggle, of resilience and empowerment. It is as saddening as it is inspiring, as powerful as it is revealing. Indeed, his story provides critical insights into the different dimensions of the criminal system. It sheds light on the factors that may push one to "commit crime" and the stinging shame and stigma associated with incarceration. Yet as moving and illuminating as it is, his story, along with those of other criminalized Asian Americans and Pacific Islanders to follow, is often unheard and made silent. These stories are rarely in the news or on the television. In a society where the mainstream media peddles headlines like "Asians Make It Big in America," "The Asian Advantage," "The Model Minority Is Losing Its Patience," "Rise of the Tiger Nation," "How Asian-Americans are Transforming the Face of US wealth," and "Asian-Americans Lead All Others in Household Income," the voices and stories of Eddy and others are subsumed under the model minority myth--the stereotypical notion that Asian Americans and Pacific Islanders (AAPIs) are faring extremely well in society due to their innate thrift, diligence, intelligence, and law-abiding nature.
Mainstream media is not alone in erasing the stories of criminalized Asian Americans and Pacific Islanders. Academia also silences and ignores them. A cursory search containing any combination of the keywords "Asian American," "Pacific Islander" with "crime," "criminology," and/or "incarceration" in major social science databases yields few, if any, relevant results. Legal databases do not fare much better. As Federal Public Defender Harvey Gee notes, AAPIs are scantly discussed in criminal law and procedure scholarship, and to the extent that they are, references typically amount to cursory mentions or abstract analyses. In other legal commentaries, discussions of AAPI criminalization or incarceration are limited to issues of immigration, citizenship, gangs, culture, or victimhood.
Even within critical disciplines and social justice-oriented advocacy, there is little about Asian American and Pacific Islander incarceration. Multiracial and feminist criminologies have denoted that crime and the carceral system are social constructs that reflect and reinforce systems of oppression. They highlight how crime and "crime control" are "inseparable from the changing relations of inequality, hierarchy, and power" in society. These fields contribute significantly to analyses and understandings of crime, with multiracial criminology specifically illustrating how the U.S. criminal system is a white supremacist project of "mass incarceration" that disproportionately places people of color behind bars and "redesigns" systems of racial caste. But despite emphases on the criminalization of people of color, critical scholars and advocates barely incorporate Asian Americans and Pacific Islanders in the study of mass incarceration. It is as if, in the words of Professor Frank Wu:
Even people who are sympathetic to civil rights in general, including other people of color, sometimes resist mentioning civil rights and [AAPIs] together in the same sentence. It is as if [AAPI] civil rights concerns can be ruled out categorically without the need for serious consideration of the facts, because everyone knows that [AAPIs] are prospering.
This reticence that Professor Wu perceives is especially notable today, where demands for justice and calls to abolish policing and prisons have reached new heights.
The study of contemporary AAPI experiences with mass incarceration is also conspicuously absent within Asian American Studies and especially Asian American Jurisprudence--both arguably social, political, and artistic movements. The fields call for an end to AAPI erasure in scholarship. They critique and disrupt the traditional Black/white dyad or the "white-over-Black" paradigm. They constantly identify and challenge racist narratives about AAPIs, including the model minority myth's supposition that AAPI communities are prospering past racial inequality. They historicize and theorize AAPI experiences of subordination and resistance, analogizing to and distinguishing from the experiences of other racial groups. They generate vigorous debate within and beyond AAPI communities. They call for the formation of meaningful coalitions within and across various groups. They imagine and inspire a socially just world, free of white supremacy and other structures of domination. Yet despite all these contributions, both fields have barely interrogated the simplistic notion that AAPIs are "law-abiding citizens who [keep] their heads down" and are uninvolved with the criminal system.
But as Eddy's story reveals, AAPIs are impacted by mass incarceration. They are in the nation's prisons, categorized by the Bureau of Justice Statistics--the government's primary source for criminal system statistics--and most other informational systems as "Others," a "fitting description for a population that is often overlooked." In 2019, there were 167,400 "Others" in the state and federal prison system, comprising about 12 percent of the state and federal prison population. The incarceration rate for "Others" was 1,176 per 100,000 U.S. residents-the second highest for any group. However, because the "Others" category actually includes American Indians, Alaska Natives, Asians, Native Hawaiians, Pacific Islanders, and people of more than one race, a precise number of AAPI prisoners is difficult to ascertain. Nevertheless, scholars estimate that the number of AAPI prisoners "increased by over 250% between 1990 to 2000." Between 1999 and 2004, the AAPI prison population surged by 30 percent, climbing from 9,825 to 12,799, while the white prison population only increased by 2.5 percent and the Black prison population during the same time period decreased by 1.9 percent. Recent data shows that the incarceration rate of AAPIs "quadrupled between 2000 and 2010, and disaggregated data shows that certain subgroups, such as Southeast Asian Americans and Pacific Islanders, are arrested and incarcerated at much higher rates than average." Dated data reflects this trend as well. From 1977 to 1997:
API arrests in the U.S. increased 726 percent between 1977 and 1997. Meanwhile the number of African American arrests decreased by 30% in this same period. This increase far exceeds proportional growth of the overall U.S. API population during this same approximate twenty year period which grew from 3.7 million in 1980 to 10.2 million in 2000, a 276% increase.
In 2004, while arrests of "African American, Native American, and Caucasian youth [] decreased nationally, arrests of Asian and Pacific Islander boys and girls increased by 11.4%." In some cities across the country, this troubling trend persisted, especially for certain ethnicities under the diverse AAPI umbrella. In Oakland, California in 2006, Samoan youth had the highest arrest rates of any racial/ethnic group at 140 per 1,000; other groups under the pan-ethnic AAPI label also had high arrest rates, with Cambodian youth at 63 per 1,000 and Vietnamese youth at 28 per 1,000. In comparison, the arrest rate for Black youth in 2006 Oakland was 116 per 1,000--the second highest for any racial/ethnic group after Samoans. For white youth, the rate was 13 per 1,000.
These numbers, combined with the stories of Eddy and the others to follow, suggest that, while comprising a smaller number of the prison population, Asian Americans and Pacific Islanders are nevertheless mass incarcerated. This reality makes the exclusion of AAPIs in analyses of the prison industrial complex especially troublesome. It erases the lived experiences of criminalized AAPIs, obfuscates the scope of mass incarceration, perpetuates the model minority myth, and hinders collective solutions.
This Article identifies and addresses the invisibility of criminalized AAPIs in critical analyses of crime and carcerality. In particular, I intercalate AAPIs into ongoing, powerful critiques of the prison industrial complex, including developing abolitionist scholarship. I argue that the model minority myth, an anti-Black racial project, leads to the exclusion of AAPIs in both mainstream and critical studies of crime and carcerality. I start this intervention by identifying and critiquing a lacuna within Asian American Jurisprudence, specifically its neglect of criminalized AAPI voices. I demonstrate that AAPIs are mass incarcerated by highlighting the lived experiences of AAPI youth with the school-to-prison pipeline as well as by excavating the minimal amount of publicly available data on AAPI prison populations. Adopting multidisciplinary and multimodal methods, I identify and analyze distinct forms of racial profiling and racialized bullying that drive AAPI students out of schools and into prisons. I pay particular attention to the criminalization of various subgroups under the "AAPI" umbrella as whiz kids, gang members, or terrorists. In uncovering previously unexamined dimensions of the criminal system, I stress how the exclusion of AAPIs in critical discourse obscures the actual scale of the carceral state, erases complex intra- and interracial dynamics of power, marginalizes criminalized AAPIs, and concurrently reinforces anti-Blackness and other toxic ideologies. Accordingly, while this Article nominally transcends the traditional Black/white paradigm, it in fact reaffirms critical race, intersectional, and abolitionist analyses of Blackness and criminalization. It also directly critiques and links Asian American Jurisprudence to ongoing abolitionist critiques of the prison industrial complex. I conclude the Article with a proffer of abolitionist solutions. I propose Ethnic Studies as a remedy to the school-to-prison pipeline and issue a call, particularly to AAPI communities, to engage in critical coalition-building.
The Article is divided into five parts. Part I is this introduction. Part II provides an overview of AAPI communities and delves into the model minority myth. I analyze the model minority myth as the dominant force shaping the public perception of AAPIs in the United States. Borrowing from scholars of Asian American Studies and Asian American Jurisprudence, I evaluate the myth as an inaccurate and pernicious stereotype that glosses over rampant inequalities and erases certain issues faced by AAPI communities, such as mass incarceration. I also discuss the myth's role in racial formations in the United States, particularly its role in perpetuating anti-Blackness and colorblindness. Other related concepts such as"Yellow Peril" and intersectional stereotypes, like the "Dragon Lady," "Terrorist," and the hypermasculinized, athletic Pacific Islander, are also studied. Part II also elaborates on the link between Orientalism and the model minority myth, arguing that each perpetuates hypervisibility while concurrently erasing AAPI struggles.
Part III identifies and discusses the conspicuous absence--or lacuna--of criminalized AAPI experiences in Asian American Jurisprudence and beyond. I argue that the field's inattention poses harmful implications that include the reinforcement of the model minority myth, the perpetuation of anti-Blackness, and the obstruction of a fuller critical understanding of the prison industrial complex. Throughout the section, I emphasize the importance of an intersectional, interconnected understanding of the prison industrial complex put forth by abolitionists, critical race theorists, and Black feminist scholars.
Part IV moves toward praxis. Part IV illustrates that AAPIs are indeed criminalized by the prison industrial complex vis-à-vis a critical reexamination of the school-to-prison pipeline. After providing a brief overview, I analyze traditional examinations of the school-to-prison pipeline as inadequate and exclusionary to AAPI youth. I then emphasize the unique forms of racial profiling of AAPI youth as "whiz kids," "gangsters," and "terrorists" that lead to criminalization. Part IV also investigates racialized bullying and mental health issues as other factors pushing AAPI youth out of schools and into the criminal system. Throughout Part IV, considerable attention is paid to specific subgroups under the all-encompassing umbrella "AAPI" to expose how reinforcing and even contradictory forms of racialization occur simultaneously to criminalize AAPI youth. Additionally, I map the experiences of criminalized AAPI youth onto the larger context of the prison industrial complex, showing the harms of excluding, and the boons of including, AAPIs in critical analyses of crime.
Part V synthesizes lessons learned from Parts I, II, III, and IV collectively. It outlines the dire material, social, and theoretical impact of erasure. I also propose solutions such as Ethnic Studies to explicitly tackle the distinct forms of discrimination AAPI youth face and further the fight to end the school-to-prison pipeline. Abolitionist principles heavily inform these suggestions. Part V closes the Article with a call for more meaningful coalitions between and among various groups that integrate a truly intersectional, interconnected, "both/and" analysis of race, power, and justice.
[. . .]
In addition to the need for advocates and scholars to listen and heed the voices of the overlooked, several answers lie in the abolitionist vision. Guided by the lodestar of a world without the need for prisons, abolitionists call for a comprehensive "transformation of our political, social, and economic lives," which would achieve justice through a "holistic engagement with the structural conditions that give rise to suffering, as well as the interpersonal dynamics involved in violence."
Justice in abolitionist terms involves at once exposing the violence, hypocrisy, and dissembling entrenched in existing legal practices, while attempting to achieve peace, make amends, and distribute resources more equitably. Justice for abolitionists is an integrated endeavor to prevent harm, intervene in harm, obtain reparations, and transform the conditions in which we live. This conception of justice works, for example, to eliminate the criminalization of poverty and survival while addressing the criminality of a global social order in which the eight wealthiest men own the same amount of wealth as fifty percent of all people on earth. To approach justice in these terms requires ... collective resistance and revolution at the scene of "crime" itself.
Abolitionists develop nonpunitive measures to hold people accountable, address harm, and cultivate new conditions that prevent harm in the first place. They advocate for the "creation of an array of social institutions that would begin to solve the social problems that set people on the track to prison, thereby helping to render the prison obsolete." Prevalent approaches include decriminalization, mutual aid systems, and transformative justice alternative practices like "circles." In proposing solutions, abolitionists resolve to only further "nonreformist reforms," reforms that, at bottom, push for true emancipation and freedom and a world without a need for prisons. "By engaging in nonreformist reforms, abolitionists strive to make transformative changes in carceral systems with the objective of demolishing those systems rather than fixing them. They recognize that these reforms alone are inadequate; indeed, achieving these piecemeal changes in the prison industrial complex reveals the necessity of its total eradication." Quintessentially, "reforming prisons is diametrically opposed to abolishing them."
These abolitionist principles provide a powerful framework to combat the school-to-prison pipeline, specifically as it subordinates AAPI youth. First, they call for addressing the root conditions that criminalize AAPI youth, such as academic disengagement, truancy, and mental health issues caused by racism and other forms of oppression. They expose and address the limitations of commonly proposed remedies like zero tolerance approaches to bullying, demilitarization, and reforms of disciplinary practices, which all provide limited redress to AAPI-specific criminalization. Applying abolitionist principles to the criminalization of AAPI youth thus calls for practices that improve the physical, social, emotional, and educational conditions at schools and beyond--changes that do not merely focus on dimensions of discipline and policing. At school, these can range from the implementation of restorative and transformative justice approaches to "discipline" as well as transformative justice-trained educators and staff.
A novel, perhaps abolitionist antidote to the criminalization of AAPI youth may be the implementation of critical curricula such as Ethnic Studies. Ethnic Studies is a set of "units of study, courses, or programs that are centered on the knowledge and perspectives of an ethnic or racial group, reflecting narratives and points of view rooted in that group's lived experiences and intellectual scholarship." Ethnic Studies addresses the failures of mainstream curricula which alienate, erase, and even falsify marginalized groups' experiences and histories. Hallmarks of Ethnic Studies include the centering of counter-narratives from the perspectives of people of color, criticality, reclamation of cultural identities, intersectionality and multiplicity, community engagement, culturally responsive and mediated pedagogy, and the view that students are intellectuals themselves. Above all, Ethnic Studies is a critical, unfinished decolonizing political project that seeks to "rehumanize experiences, challenge problematic Euro-centric narratives, and build community solidarity across difference."
Ethnic Studies--unlike typical solutions to the pipeline that narrowly focus on dimensions of discipline--therefore seeks to cultivate critical consciousness among the student body and reach the unchecked factors of academic disengagement, truancy, and mental health issues caused by anti-AAPI racism at schools. It aims to trigger critical consciousness in students, to decolonize their minds by offering students "narratives, analytical frameworks, and epistemologies that speak to the central concerns of their lives." This process enables all students, including others of color and white students, to learn more about themselves and each other. It also fosters empathy and a better campus climate, deterring risk factors like racialized bullying and harassment in schools. For AAPI students in particular, Ethnic Studies can inspire them to unlearn the model minority myth, especially beneficial for those who internalize anti-Blackness and blame themselves for their own struggles at school. Long-term, Ethnic Studies has also been shown to make more culturally conscious, democratically-minded citizens.
Ethnic Studies also leads to improvements in attendance, academic performance, graduation rates, self-esteem levels, and critical thinking of students. A recent study by Stanford University, for example, found that in San Francisco high schools, Ethnic Studies improved attendance "by 21 percentage points, GPA by 1.4 grade points and credits earned by 23." In other words, Ethnic Studies directly tackles the risk factors of academic disengagement and truancy caused by the model minority myth and other anti-AAPI forces that criminalize AAPI youth.
By no means is Ethnic Studies a pristine panacea to the criminalization of AAPI youth or even the school-to-prison pipeline itself. It does not stop, among others, the flood of suspensions and expulsions, the violence of police, and the discriminatory forms of discipline at schools. Nor does it fund or desegregate schools or address external mechanisms like poverty and inhumane immigration policies that inform the criminalization of so many students. Nor can its proposal be a panacea--in Rachel Herzing's words, as quoted in the opening, "study is not enough." And additionally, as abolitionists repeatedly stress, justice requires profound reimagination and restructuring of every segment of society. But the implementation of Ethnic Studies does not, and should not, preclude other "non-reformist reforms." Ethnic Studies is merely offered here as both a supplement and complement to non-reformist reforms because Ethnic Studies does take us one step toward the abolitionist vision. It specifically addresses the factors that criminalize AAPIs, factors that are left untouched by commonly proposed reforms for schooling and discipline. Its implementation calls for a radical reimagination of schooling, education, and epistemology itself--of knowledge, of thinking, of teaching, of acting. It dignifies and humanizes history and the lived experiences of marginalized communities. Indeed, these are precisely the reasons why Eddy Zheng and his fellow prisoners fought for Ethnic Studies while in prison.
By no means is this Article also meant to be a panacea for the erasure of AAPI criminalization. Due to the dearth of material on the subject, the Article falls far short of providing a comprehensive picture of AAPI criminalization. Neither has this been the goal. Indeed, the Article only aims to begin highlighting and addressing the conspicuous absence of AAPI criminalization in academia, media, and advocacy. It argues that the model minority myth concurrently tokenizes and erases AAPIs while informing and perpetuating their criminalization. The examination of AAPI youth experiences with the school-to-prison pipeline particularly illustrates how AAPIs, similar to other minority groups, are harmed by the prison industrial complex. In so doing, the Article disrupts the notion that AAPIs are "model minorities" and argues that the exclusion of AAPIs in formal and informal discussions of crime has several dire practical and theoretical implications. These dangerous consequences include failing to address the unique factors expelling AAPI students out of schools and into prison, therefore maintaining systems of mass incarceration; investing in toxic, structurally violent ideologies such as anti-Blackness; neglecting long, shared histories and legacies of oppression; and hindering possibilities for collective and creative strategies for meaningful social change. By supplementing as well as identifying limitations of powerful, salient evaluations of the criminal system, the Article uncovers a more complete and nuanced understanding of the nature of various structural inequalities.
And if nothing else, the Article invites further investigation of the topic at hand, calling us to listen to overlooked populations and focus on unexamined dimensions of oppression to inspire new approaches to liberation. The vision of a world without prisons requires fundamental change not only in our criminal system but in all our interactions, institutions, and ideas. Only when we embody the truth that profound problems require profound, multidimensional, and collective solutions can we transform into a humane, just society with no prisons. Only then can we achieve the "true focus of revolutionary change," which is "never merely the oppressive situations which we seek to escape, but that piece of the oppressor which is planted deep within each of us, and which knows only the oppressors' tactics, the oppressors' relationships."
---
(Pronounced "Mag-sigh!-sigh!") University of Pennsylvania Carey Law School, J.D. Candidate, May 2022. Universidad de Alcalá de Henares, M.A., June 2019. Vassar College, B.A., May 2017.
---
Become a Patreon!