Become a Patreon!
---
Abstract
Excerpted From: Seema Mohapatra, Reproductive Injustice and COVID-19, 50 Stetson Law Review 389 (Spring, 2021) (71 Footnotes) (Full Document)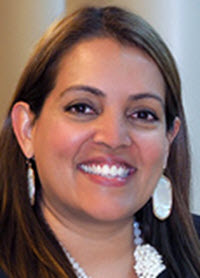 In the midst of a global pandemic and horrifying examples of police injustice in the summer of 2020, the Supreme Court added to the pain by delivering several blows to reproductive justice. Although June Medical v. Russo was a technical victory, the dissenting and concurring opinions, written by five men, made clear that the majority of the Court seeks to restrict access to abortion care, regardless of how it affects pregnant people's lives. June Medical likely will make abortion easier to restrict. Chief Justice Roberts upheld Whole Woman's Health v. Hellerstedt in name only. Since the decision, Republican lawmakers across the country have proposed and passed more abortion restrictions in their states, banking on the decision and changing Supreme Court. Since Justice Amy Coney Barrett, a known critic of abortion rights, joined the Supreme Court after this case was decided, the future of abortion rights in the country is even more in jeopardy. According to Justice Roberts' concurrence in June Medical, courts can only overturn abortion regulations that impose a substantial obstacle for people seeking abortions, even if those laws do not benefit pregnant people's health and safety. This is a departure from a faithful reading of Whole Woman's Health, which would require the courts to balance the burdens on pregnant people with health and safety benefits. Although some commentators interpreted Roberts' concurrence as a victory for abortion rights, there were worrying signs, such as the Supreme Court ordering the Seventh Circuit to reconsider, in light of June Medical, two Indiana abortion regulations it had previously invalidated. That certainly did not feel like a win.
Little Sisters of the Poor v. Pennsylvania was a definite loss for reproductive rights with seven Justices upholding the Trump Administration's legal authority to issue broad exemptions to the Affordable Care Act's (ACA) contraceptive requirement based on moral or religious objections. This was the third time the policy was before the Supreme Court, and the seven Justices did not appear to care that as many as 125,000 women (by the government's own admission) could lose their contraceptive coverage if Trump's rules went into effect.
These cases show how the Supreme Court is largely indifferent to people's reproductive realities, particularly those of poor, Black women. Amicus briefs filed in June Medical and Little Sisters tried to focus the Court's attention on how the decisions regarding abortion care and contraception affect poor people of color, especially Black women, the most. Yet, there was no mention of race at all in either case.
This willful omission of race has always undercut the goals of racial justice, but it is inexcusable in the present moment. The COVID-19 pandemic has laid bare deep racial inequities in healthcare, and COVID-19-related restrictions on reproduction and lack of support for childbearing and childrearing disproportionately burden Black women and other women of color. The Supreme Court seems unwilling to take into account whom their decisions impact most. Additionally, even with a different Court composition, courts alone cannot achieve justice. Legislative action and policy decisions that ensure access to health care and financial support, as well as with meaningful participation by communities of color, would better support reproductive justice. This Article views the COVID-19 pandemic through a reproductive justice (RJ) lens to demonstrate how a comprehensive health justice approach is needed to address these issues.
[. . .]
Though there are numerous reproductive injustices exacerbated by the pandemic, the purpose of this essay is to survey some of the most salient, particularly as they impact communities of color.
In taking up these injustices, advocates cannot look to courts alone to address the RJ challenges posed by COVID-19. In Policing the Womb, Michele Goodwin suggests that a "Reproductive Justice Bill of Rights" may be helpful, at least conceptually, to focus on the broad RJ challenges facing women. David S. Cohen and Carol Joffe, in their book, Obstacle Course, note that "addressing the massive income inequality that characterizes American society" could improve the lives of people who seek abortions. Community-led policies, long-term financial and legislative support, universal health insurance, and dismantling structural discrimination are vital to restoring reproductive justice.
---
Tenured Associate Professor of law and Dean's Fellow at the Indiana University Robert H. McKinney School of Law.
---
Become a Patreon!