Become a Patreon!
---
Abstract
Excerpted From: Catalina V. Visico, "Appropriate" Education: Educating Undocumented Children in Detention, 54 University of San Francisco Law Review 339 (2020) (Comment) (239 Footnotes) (Full Document)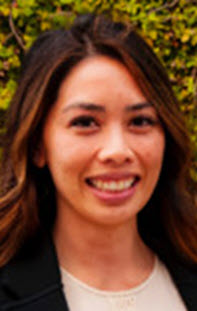 THE SOBS AND HEAVING of distressed children fill the recording. They beg to be reunited with their "Mami" and "Papá" as a Border Patrol agent callously jokes about their cries: "We have an orchestra here. What's missing is a conductor." The secret recording published by ProPublica is not only a reminder of the harsh effects President Trump's 2018 "zero-tolerance" policy had on undocumented children, it also intensified the call for a bipartisan effort toward reform.
The April 23, 2018 memorandum, often referred to as the "zero-tolerance" immigration policy, sought to increase "immigration violation prosecution referrals." The policy memorandum further contemplated that "DHS could also permissibly direct the separation of parents or legal guardians and minors held in immigration detention so that the parent or legal guardian can be prosecuted."
The separations were condemned by Democrats and Republicans alike. Democratic Senator Jeff Merkley of Oregon deemed it a "cruel new child separation policy." All the while, Republican Senator Susan Collins of Maine noted the policy's potential effects of separating children from their parents: "That's traumatizing to the children who are innocent victims, and it is contrary to our values in this country."
The country watched as the separation policy was carried out. It called for undocumented immigrants to be prosecuted and their children be placed in the custody of a relative or in a shelter. Those recommendations have become a reality. The policy led to the separation of over 2800 families, placing children in detention centers away from their parents. Women and children were sent to one of the United States' three family detention centers: Berks Family Residential Center ("Berks") in Berks County, Pennsylvania; Karnes Residential Center ("Karnes") in Karnes City, Texas; or South Texas Family Residential Center ("Dilley") in Dilley, Texas. News of the separations in May 2018 flooded news outlets. The media questioned the conditions of these facilities and reported children being held in cages in McAllen, Texas and being drugged and abused in facilities run by the Department of Health and Human Services. Other reports shared that children were being administered psychiatric medications to help them deal with anxiety and depression, and, in turn, the children became so sedated that they would fall asleep during class and could not actively participate.
The mistreatment of undocumented children in detention centers is, unfortunately, nothing new and ultimately culminated into the pinnacle case Flores v. Meese (discussed in further detail below). Filed in the United States District Court for the Central District of California in 1985, the case continues to be active and open. A partial settlement agreement was eventually reached with then-Attorney General Janet Reno, which set standards for the treatment of minors in detention centers and the level of education they should receive. The agreement currently applies to the Department of Homeland Security ("DHS"), which oversees minors entering into the United States accompanied by family, and the Department of Health and Human Services' Office of Refugee Resettlement ("ORR"), which cares for unaccompanied minors. Presiding Judge Dolly Gee continues to order inspections of the country's detention centers when violations are alleged. These inspections have led to the closure of one detention center in New Mexico, where many immigrants' due process rights were being violated. Closing a detention center, however, is not easy; the violations and conditions must be extremely egregious to garner any type of action. Accounts provided by many women and children detained at Berks Family Detention Center in Pennsylvania, prior to the separation policy, suggest that the facility continued to violate court orders and standards, including placing women in an environment that made them vulnerable to sexual assaults by facility staff and neglecting to provide medical care to children.
Despite their undocumented status, these children still have rights that are unalienable. Undocumented children held in detention should, at the very least, be provided the minimum detention standards that the government itself has created. One area of the Flores Agreement that appears to be consistently violated across all family detention centers is the level of education that children receive.
The Flores Agreement provides not only the level of care that undocumented minors should receive in detention, but it also sets the standard for the type of education these children should receive: an "appropriate" education to each child's "level of development" and "communication skills in a structured classroom setting." As will be discussed in Section II, this type of education must also follow applicable federal and state laws and adhere to relevant case precedent interpreting educational standards.
Education that is not "appropriate" can take different forms. One example is placing a child with a learning disability in a classroom without the necessary resources needed to aid the child's learning. Either facilities must implement the resources needed, or the detained child must attend an outside institution that has resources for teaching children with learning disabilities. Another example is placing a teenager in a classroom with much younger children and in a learning environment that is much more basic than what the teenager needs, as was the case In re Hutto Center, where litigants used the Flores Agreement to challenge conditions in a Texas family detention center.
Even though there are laws and cases that necessitate educating undocumented children in detention, the future of education in detention centers is dim. In June of 2019, the Trump administration announced it would scale back aid intended for children held in detention. Evelyn Stauffer from the ORR stated, "ORR instructed grantees to begin scaling back or discontinuing awards for activities that are not directly necessary for the protection of life and safety, including education services, legal services, and recreation ...." Michelle Ortiz, the deputy director of Americans for Immigrant Justice, noted that "[e]ven Death Row inmates have access to educational and recreation services."
This Comment focuses on the problems, applicable standards, and potential solutions for educating undocumented children while they are held in detention. Section I discusses the applicable federal laws, cases, and some notable aspects of relevant Texas and Pennsylvania state laws--all of which help to both shape the educational standards for children held in family detention centers and demonstrate what other states must do to be compliant in providing adequate and appropriate education to undocumented children. Section II offers a glimpse into the types of violations and problems experienced by children held in detention centers. Finally, Section III proposes potential solutions to help eliminate the problems and inadequacies of detention centers.
[. . .]
The emotional, physical, financial, and moral repercussions of these separations will be long lasting. Providing the education that migrant children are entitled to in detention is the very least the United States can do to mitigate the worst of these effects. Despite laws and case precedent affording migrant children in detention educational opportunities, ICE and DHS continue to provide a level of education that is inadequate. Moreover, the Trump administration continues to maintain their stance in ceasing to fund educational services for migrant children in detention. Without appropriate education, not only are migrant children placed at a grave disadvantage, but we, as a country, are as well. Plyler states it perfectly:
The deprivation of public education is not like the deprivation of some other governmental benefit. Public education has a pivotal role in maintaining the fabric of our society and in sustaining our political and cultural heritage; the deprivation of education takes an inestimable toll on the social, economic, intellectual, and psychological well-being of the individual, and poses an obstacle to individual achievement.
Regardless of the Trump administration's actions to defund educational services, migrant children have rights that protect their educational opportunities and make them entitled to, at the very least, an "appropriate" education.
---
J.D., University of San Francisco School of Law (2019); B.A., University of California, Berkeley (2013). Managing Editor, U.S.F. Law Review, Volume 53.
---
Become a Patreon!