Become a Patreon!
---
Abstract
Excerpted From: Nicole Tuchinda, The Imperative for Trauma-responsive Special Education, 95 New York University Law Review 766 (June, 2020) (421 Footnotes) (Full document)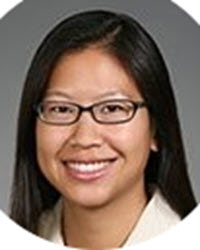 "For this child, his ADHD and the impact of trauma are one and the same," said the child's social worker to the individualized educational program (IEP) team at a Washington, D.C. public charter school. She and other members of the Health Justice Alliance (HJA), a medical-legal partnership clinic at Georgetown University Law Center serving low-income families, advocated to make the IEP of Rondell, a thirteen year-old foster child, trauma-responsive.
Despite never previously exhibiting any problems at school, during the last year, Rondell's grades fell to Fs and Cs, and his school suspended him several times for disruptive behaviors, including fighting. These problems appeared when Rondell's guardian of twelve years fell ill and died, causing Rondell to re-enter the foster care system. Rondell first entered the foster care system when he was a baby because D.C.'s child protective services agency found him in his crib with a broken leg. His mother later testified that the domestic violence between her and her boyfriend at the time caused the injury.
"If trauma is part of the child's disability, trauma should be described in his IEP, and his accommodations should be trauma-informed," the HJA student attorney argued. Rondell had recently been diagnosed with ADHD, and the psychologist who gave that diagnosis stated that Rondell had been "greatly affected by trauma." She had considered "emotional disturbance" and "specific learning disability" as disability categories for Rondell before deciding that ADHD was the most appropriate diagnosis.
"We just have to be really careful to not go outside of what is needed for a free and appropriate public education," the school's attorney responded. "We can discuss ADHD in his annual goals, but not trauma." Nonetheless, by the end of the meeting, the IEP team decided to describe the impact of trauma in Rondell's IEP and to provide him with trauma-responsive specialized instruction and accommodations, including graphic organizers, breaks throughout the day, and therapy. A year and a half later, Rondell finished his eighth grade year with all As and Bs.
As is evident in Rondell's case, making IEPs and individualized educational plans under Section 504 ("504 plans") trauma-responsive should become commonplace as educators, health care professionals, and parents come to terms with the new responsibilities attendant with current understandings of trauma. Children like Rondell need trauma-responsive IEPs and 504 plans that directly and explicitly recognize and address the disabilities caused by trauma in their lives. Educational disability law and its application must evolve in order to appropriately respond to research showing that trauma disables learning and behavior.
The need for trauma-responsive IEPs and 504 plans is great. Most American children experience a potentially traumatic event during their childhoods, and a significant proportion of children who are struggling at school need trauma-responsive education in order to access their education. To illustrate, most of the children served by HJA have experienced high levels of trauma, which manifested in poor grades and misbehavior, leading to the children's exclusion, including suspension, at school. Most of these children made educational progress, however, when they received trauma-responsive IEPs.
Many other low-income legal service providers practicing special education law report high levels of trauma experienced by the majority of the children they serve. While the need for trauma-responsive IEPs and 504 plans is clear in low-income communities, studies show that trauma is highly prevalent in every American community.
Specifically, recent research, beginning with the landmark Adverse Childhood Experience Study ("ACE Study") that was conducted from 1995 to 1997, shows that most Americans--including white Americans with jobs, college degrees, and health insurance--have experienced a potentially traumatic event during childhood. The research also shows that childhood trauma can so significantly impact physical and mental health that it can create and exacerbate disabilities that impede educational access. Specifically, childhood trauma can cause developmental delays; alter brain development to weaken linguistic, cognitive, memory, and mood control capacities; impair executive functioning to create and exacerbate ADD and ADHD-like symptoms; disrupt social-emotional functioning; impair sensory processing; and cause children to have a fight or flight response to non-threatening stimuli. Unsurprisingly, then, childhood trauma is strongly correlated with poor educational outcomes, including school dropout, failure to graduate from high school, suspension, expulsion, and school-related arrest. In other words, childhood trauma feeds the school-to-prison pipeline and causes academic failure. It also promotes major illness and disability, unemployment, poverty, and--for those with high exposures to trauma--even early death. Accordingly, many experts consider childhood trauma to be the most important public health crisis of our time.
The new understandings of trauma are legally significant because the Individuals with Disabilities Education Act (IDEA) requires schools to identify and provide an evaluation and IEP to all children with disabilities who need special education in order to make educational progress (the "Child Find" requirement). Congress created IDEA to give all children with disabilities access to education. In order to respond appropriately to recent scientific advances in our understanding of trauma, American schools therefore must identify and provide an evaluation and special education and related services to children whose traumatic experiences disable their progress at school. The Child Find requirement and recent research on trauma together establish the legal and moral imperative for making evaluations, specialized instruction, and related services and accommodations under IDEA trauma-responsive.
Similarly, under Section 504 of the Rehabilitation Act of 1974 and the Americans with Disabilities Act (together, "Section 504"), schools must locate every child with a disability that impairs their access to education and notify their parents or guardians of the school's duties to provide an evaluation and 504 plan tailored to the child's disability needs (the "Locate and Notify" requirement). Under Section 504, schools must provide trauma-responsive services and accommodations to children whose traumatic experiences substantially limit their learning, concentration, and other "major life activities" at school. Section 504's prohibition of discrimination against children with disabilities by public schools and the research on trauma together create the imperative for schools to provide trauma-responsive evaluations, services, and accommodations to children who need them.
U.S. District Courts have ruled in favor of these theories, especially those regarding Section 504. The U.S. District Court of the Central District of California in Peter P. v. Compton Unified School District held that student plaintiffs had plausibly alleged that they were individuals with a "disability" within the meaning of Section 504 due to the effects of trauma and that plaintiffs' claims of disability discrimination under Section 504 were sufficient to survive the school district's motion to dismiss. Similarly, the U.S. District Court for the District of Arizona in Stephen C. v. Bureau of Indian Education denied in part a motion to dismiss by holding that complex trauma and adversity "can result in physiological effects constituting a physical impairment that substantially limits major life activities within the meaning of Section 504 of the Rehabilitation Act."
The promise of making IEPs and 504 plans trauma-responsive is that interventions provided to children with disabilities will become more effective and more children who suffer from trauma of all sorts--abuse, neglect, family dysfunction, parental incarceration or mental illness, community violence, bigotry, or historical or intergenerational trauma--will make educational progress. Further, trauma-responsive education will help children to heal from trauma, thereby diminishing the severity of impairments caused by trauma and decreasing the likelihood that they will act with violence or pass trauma's effects on to their children.
Currently, the vast majority of public schools operate on the traditional assumption that student functioning is not impaired by trauma. Consequently, student misbehavior is commonly interpreted as premeditated or intentional rather than unthinking fight-or-flight responses to triggers of trauma. Schools tend to exclude misbehaving students, but exclusion and other punishments, and even some positive reward systems, often do not work for traumatized students. Students who have experienced trauma often focus primarily on survival, rather than learning, and they often feel disconnected to school and school staff. Unfortunately, the result is that too many children with traumatic stress fail academically and enter the school-to-prison pipeline. Clearly, the vast majority of public schools do not provide the support that children disabled by trauma need to succeed in school. Trauma-responsive specialized instruction, services, and accommodations are likely, however, to ultimately reduce the costs, misbehavior, and academic failure that challenge schools.
These costs and challenges will be reduced even further if schools provide a trauma-responsive education to all students and if communities become trauma-responsive. Making schools trauma-responsive improves graduation rates and standardized test scores and reduces disciplinary referrals. Moreover, making schools and communities trauma-responsive reduces the need to provide costly individualized education to students affected by trauma.
Law journal articles have described the need to make youth-involved systems trauma-informed in order to increase their efficacy, end the school-to-prison pipeline, and/or reduce racial and economic disparities in school discipline and school arrest practices. Other articles have also described the need to make entire schools trauma-responsive and the limits of providing trauma-informed special education in schools. However, little has been written about the imperative to provide trauma-responsive special education to address disabilities in schools.
Two student notes on the topic have argued that trauma causes behavioral disabilities that are best captured by IDEA's disability category of emotional disturbance. However, this Article emphasizes that trauma causes disabilities beyond behavioral and social-emotional impairments, and it instead proposes legislative action to create a stand-alone, trauma-specific disability categorization in IDEA. Accordingly, this is the first article in legal literature to describe trauma's broad effects and propose approaches to making school disability law and its implementation trauma-responsive.
This Article grounds its argument in Congress's long-standing aim to make educational services and accommodations for children with disabilities research-based. Flowing from this, new research showing that trauma impacts the brain and body to create disabilities that impair educational access implicates a legal requirement to provide trauma-responsive IEPs and 504 plans. The Article explores trauma-responsive approaches to modifying IDEA and interpreting Section 504 and identifies key features of trauma-responsive evaluations, IEPs, and 504 plans.
After examining why the new science regarding trauma should catalyze change in school disability law, this Article proposes that IDEA and Section 504 become trauma-responsive in three main ways: 1) requiring an assessment of trauma's impact in all evaluations when trauma is suspected to be a cause of a child's disability; 2) amending IDEA to add a trauma-specific disability category under which children could become eligible for special education and recognizing that trauma causes disability under Section 504; and 3) providing trauma-responsive specialized instruction, services, and accommodations through IEPs and 504 plans.
[. . .]
The recent research on trauma has revolutionized our understanding of its significant effects on learning and behavior, and it is time for educational disability law to evolve appropriately in response to these breakthroughs. Many children are struggling academically or behaviorally in school because they have unaddressed needs resulting from traumatic experiences. Even though we now have evidence-based approaches to giving educational access to these children, school administrators do not typically recognize trauma's disabling effects, and they generally do not know how to provide instruction and support in ways that restore the educational progress of these children. As a result, many traumatized children fail academically or fall into the school-to-prison pipeline, even while having an IEP or 504 plan, and their educational failures compound the traumas that they have already endured.
IDEA and Section 504, however, can and should help children like Rondell make meaningful educational progress. If--through changes to the design and implementation of IDEA and Section 504--schools become better at detecting trauma's effects in children and providing trauma-responsive education, then it is reasonable to expect that fewer children will drop out of schools, misbehave, and fail academically. It is also likely that as educational interventions for children impacted by trauma become more effective, the massive economic toll of childhood adversity upon multiple public systems, especially the criminal justice, welfare, and public benefits systems, will decrease. Schools can and should be places of solace and empowerment for children who suffer from trauma.
Schools must be proactive in making their systems for serving children with disabilities trauma-responsive. The imperative to do so is moral as well as legal. If schools do not act quickly, parents and advocates will likely push them to do so through enforcement actions, as suggested by the Peter P. and Stephen C. cases.
However, it is clear that making special education, related services, and accommodations trauma-responsive will not be easy. It requires genuine commitment by educators and policymakers to understand the effects of trauma and apply evidence-based approaches in schools, even if doing so means changing the culture of schools. It requires training school staff, hiring personnel with skills in providing trauma-responsive education, addressing misbehavior in non-traditional ways, supporting staff in dealing with vicarious trauma, and harnessing resources outside of school to address the root causes of trauma. Educators and policymakers need the support of the public to make this commitment possible and sustainable. Making special education trauma-responsive will demand much from our schools and communities, but the benefits of effectively addressing a root cause of school failure are worth it.
---
Nicole Tuchinda, Visiting Assistant Professor and Director of The Juvenile and Special Education Law Clinic (JSPED) at the University of the District of Columbia David A. Clarke School of Law (UDC).
---
Become a Patreon!