Page 1 of 14
---
Ruth Johnson Hill, Mr. Justice Thurgood Marshall 1908-1993: a Bio-bibliographic Research Guide, 20 Southern University Law Review 113 (Spring, 1993) (11 Footnotes)(Full Document)
I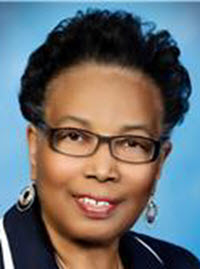 t was the wish of the late Supreme Court Justice Thurgood Marshall that he be remembered simply as one who "did what he could with what he had." What he did was to become the most noted civil rights attorney and advocate of the poor and disadvantaged of the 20th century. Justice Marshall believed that the law should be responsive to human needs. What he had was the legal acumen to take what he characterized, in a now famous speech in 1987, as "defective" Constitution and effectively use its provisions to overcome racial and economic injustices.
The legal career of Thurgood Marshall spanned well over fifty years. He held positions as a private practice attorney in Baltimore (1933-35), Assistant Special Counsel of the NAACP (1936-38), Chief Legal Officer of the NAACP (1938-40), Director and counsel of the NAACP Legal Defense and Education Fund (1940-61), Circuit Court Judge, U.S. Court of Appeals for the Second Circuit (1961-66), Solicitor General of the United States (1965-67), and Associate Justice of the United States Supreme Court (1967-91). In each of these positions, Thurgood Marshall pursued his lifelong commitment to equal rights for all individuals. His judicial opinions cover a wide range of legal issues from civil rights, environmental law, rights of native Americans to tax law.
The sum total of the achievements of Thurgood Marshall is that the social fabric of American culture has been altered for the better. His victories will ensure that our remembrance of him will be much more grandiose than he would have wished.
This bio-bibliography has been compiled to assist researchers interested in the life and career of Justice Marshall and the enormous impact his achievements have had on American jurisprudence. The avalanche of articles, tributes and remembrances written about the Justice since his retirement in 1991 and his death in 1993 would make it nearly impossible to provide a complete listing of these works. Therefore, this bibliography does not purport to be comprehensive. The entries listed here include items which highlight Marshall's life and career.
This compilation contains over 350 bibliographic entries covering the years 1944 through March, 1993. The selection criteria used was the accessibility of the materials for the researcher. A wide variety of electronic and online databases as well as standard print sources were used to determine the appropriate avenues for research on Thurgood Marshall.
In compiling this bibliography the research facilities of the following libraries were used: the U.S. Supreme Court Law Library, Law Library of the Library of Congress, the Manuscript Division of the Library of Congress, Howard University Law Library and Moorland-Spingarn Research Center, Loyola Law School (Los Angeles) Rains Law Library, and the Doheny Library, University of Southern California.