Abstract
Excerpted From: Alina Das, Deportation and Dissent: Protecting the Voices of the Immigrant Rights Movement, 65 New York Law School Law Review 225 (2020/2021) (209 Footnotes) (Full Document)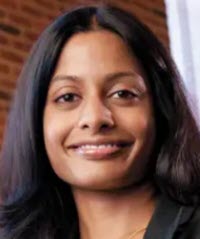 In January 2018, federal immigration officials arrested two men in New York City and swiftly transferred them to a prison in Miami, Florida, for immediate deportation. The agency responsible, U.S. Immigration and Customs Enforcement (ICE), claimed that it was merely enforcing old deportation orders against the noncitizens, Jean Montrevil and Ravi Ragbir. Years prior to their arrest, both men had been authorized by ICE to stay and work in the United States through formal orders of supervision, and they had since become prominent immigrant rights activists. In 2007, Montrevil co-founded New Sanctuary Coalition (NSC), a multi-faith non-profit organization dedicated to advancing immigrant rights, and Ragbir became its executive director. Ten years later, ICE officials planned an operation to deport the two men on the same day in January 2018. Montrevil was subsequently deported, but Ragbir secured release from detention and challenged his deportation on First Amendment grounds.
To many, ICE's professed "business as usual" rationale for targeting the two men in one operation, and on the same day, rang hollow. When Ragbir's First Amendment lawsuit reached the U.S. Court of Appeals for the Second Circuit in 2019, the court concluded that "[a] plausible, clear inference is drawn that Ragbir's public expression of his criticism [of ICE], and its prominence, played a significant role in the recent attempts to remove him." In what seem like additional measures of retaliation, immigration officials continue seeking Ragbir's deportation.
Throughout the country, federal immigration officials have targeted immigrant rights activists for arrest, detention, fines, and deportation. In the process, authorities have surveilled organizations, churches, and rallies organized and attended by citizens and noncitizens alike, and have tracked protected political speech. In some instances, they have surveilled and questioned U.S. citizens affiliated with the immigrant rights movement-- community organizers, lawyers, clergy, and journalists. In one case, authorities pursued a federal criminal prosecution against humanitarian aid workers who gave immigrants water and care in the desert. All told, more than one thousand instances of federal government retaliation against immigrant rights activists have been documented.
As immigration officials contend, the First Amendment does not constrain their authority to deport because the courts generally lack the power to review or prevent their deportation decisions. Further, federal immigration officials do not consider themselves accountable to any other administrative or legislative body when allegations of retaliation arise.
This article asserts that federal government retaliation against immigrant rights activists poses a severe threat to freedom of speech and the democratic values protected by the First Amendment. Part I describes the recent pattern of retaliation against immigrant rights activists in the United States and its threat to the vibrancy of immigration policy debate. Part II explores how immigrants have been particularly vulnerable to retaliation, by discussing legal precedent and identifying protective mechanisms that have eroded over time. Part III outlines measures that can be taken to protect immigrant voices through robust administrative, legislative, and judicial oversight. Part IV concludes this article.
[. . .]
The bedrock of a functioning democracy hinges on the values protected by the First Amendment. In a nation where millions of residents lack U.S. citizenship, protecting the rights of all people to participate in public debate over immigration policy is essential to self-governance.
The spike in retaliation against immigrants and immigrant rights activists over the last several years has had a chilling effect on speech and organizing efforts by noncitizens and citizens alike, and has contributed to an expanding immigration enforcement apparatus. To address these harms, a comprehensive approach is necessary: one that strengthens administrative, judicial, and legislative protections for immigrants. So long as federal immigration officials remain free to target immigrants critical of their policies--using surveillance, stops, fines, arrests, detention, and deportation to silence dissent--no meaningful debate is possible.
---
Alina Das is a Professor of Clinical Law and Co-Director of the Immigrant Rights Clinic, New York University School of Law. J.D. New York University School of Law, 2005; M.P.A. New York University Wagner School of Public Service, 2005; B.A. Harvard University, 20