Page 1 of 6
Become a Patron!
---
Michele Goodwin

Michele Goodwin, Nigger and the Construction of Citizenship, 76 Temple Law Review 129 (Summer 2003) (405 Footnotes Omitted).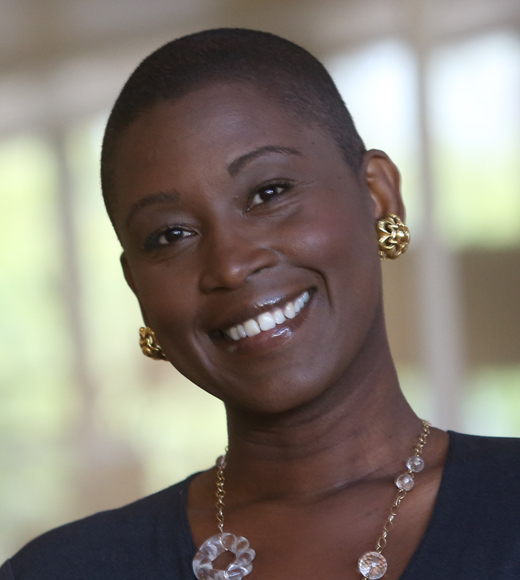 This article analyzes the intersecting legal, psychological and social dimensions of the word "nigger." It explores the legal treatment and social power of a word that has remained fixed in our cultural lexicon. It is a word spoken with authority, but does it also have legal power? Within the law, does it differ from a cross burning? Should it? The word is certainly relational, creating different meanings according to the experiences of its readers, victims, and speakers. In this article, I argue that the force of the word, like burning crosses (as analyzed by the Rehnquist Supreme Court), has much to do with its psychological power. This power alone might offer limited room for legal analysis. However, the social positioning (and stereotyping) of African Americans can be linked to our common understanding of the word and its post-antebellum power, including violence against blacks in the forms of lynching, police violence, and racial profiling. The word was used to fasten social and legal identity and became synonymous with African American identity.
"Nigger" is perhaps the most provocative word in the American lexicon. It *130 inspires fear, shame, guilt, anger, and even hate. For many African Americans, the word evokes memories of subordination supported by and arguably "under-written" by the law, including Jim Crow lynchings, lack of accommodations, and denial of civil liberties. Despite its power and presence within the American vernacular, few scholars have attempted to grapple with the word's significance to American law and society. This article attempts to do so. It is inspired by my interview with Randall Kennedy and a critical reading of his book, Nigger: The Strange Career of a Troublesome Word.
Race sensationalism and commercialization strain the goals of racial reconciliation and understanding in the United States. Yet, race sensationalism can be profitable in ways that in-depth, reflective studies, essays, and research projects on race and ethnicity are not. Path-breaking studies on race and the historical and psychological impact of racism by renowned scholars in the past century, including: John H. Franklin, E. Franklin Frazier, Winthrop Jordan, *131 Thomas Gossett, Mary E. Goodman, and Franz Fanon, were hardly commercial bestsellers of their day. Nevertheless, their scholarship and essays continue to provide an education on the subjects of race, politics, citizenship, and the psychology of racism in ways that encourage thoughtful analysis, social understanding, and intellectual curiosity.
Racism is a complex social and cultural phenomenon too often oversimplified by politicized arguments, which attract media attention, but rarely offer meaningful, long-term solutions or analysis. Race sensationalism prevents audiences from considering how class, gender, culture, language and even the law influence social interactions and perceptions. Often one-dimensional arguments encapsulate sensationalist rhetoric, casting targets of racial hatred only and always as victims in need of healing, or the perpetrators as racists beyond redemption. Both analyses are flawed and contribute to the chasm that distances potential solutions from the problems themselves.
For example, scholarly attempts to focus on victim healing tend to position the targets of racial aggression exclusively and always as the victims, thereby contributing to the view that targets of racial hatred can never overcome their vulnerability to racism, nor can the perpetrator transcend his or her propensity for racist behavior. This fixed notion pathologizes both groups as it presupposes that identity is strictly biological rather than being socially and culturally informed. Race, after all, is a social and legal construct, and such positions divert attention from the root causes of racism and its rather complex psychology. Equally harmful, however, is victim blaming, which also ignores *132 the social and psychological conditions that allow racism to thrive, while projecting people of color as irrational or inflexible (or worse, "pimps, whores, and welfare brats"), and sole actors in their economic and social disenfranchisement.
Racism can never be overcome according to these models. Star Parker and other rising black conservatives offer little hope of racial understanding or reconciliation with "why bother" or "just get over it" as the inflexible but all too common refrains. But is the more liberal approach, which permanently roots African Americans, Latinos, and other people of color as eternally helpless and in need of liberal liberation any better if labeling alone becomes the only outcome? In the context of cross burnings, racial epithets and hate speech, these approaches fail to consider the social and psychological dimensions of whiteness, or at least the type of psychosis that would lead otherwise seemingly reasonable persons to lash out and abuse with racial epithets or nostalgic references to white supremacy and black subordination. Current American struggles with racism demonstrate the irresponsibility of simply labeling those that use racial epithets as "racist," while overlooking the social and cultural mechanisms that promote such behaviors and the psychological angst experienced by the targets of hatred.
For example, in Nigger: The Strange Career of a Troublesome Word, Randall Kennedy, a Harvard Law School professor, argues for African Americans to "get over" the psychological harms inflicted by the use of the N-word. Kennedy's book has cast national attention on the N-word, and perhaps *133 in part on the professor himself, because he is African American. Critics of Nigger, however, challenge whether Kennedy provides an authentic voice to this particular topic. A contrarian at heart, Kennedy has triggered a national debate on the legal and social status of the word "nigger." He urges African Americans to move beyond the wounding power of nigger and begin forgiving white politicians, football coaches, and other public figures (and arguably non-public figures) that engage in the use of the term. Kennedy associates the use of the N-word among African American rappers and comedians with group or cultural acceptance of the word itself. Ultimately, Kennedy dismisses or overlooks the complex nature of internalized racism and even intra-group sexism exemplified by "bitch" or "ho" (a colloquialism for whore) that often follows the use of the N-word in rap music. He either too often overlooks the violence *134 associated with the term or dismisses that violence altogether. There is limited if any, substantive treatment of the symbiosis of hostility and the N-word.
Kennedy's position, however, may be largely premised upon his belief that "whites who use the N-word have made important contributions to the advancement of African Americans." Among his more recognizable examples are former United States Presidents Harry S. Truman and Lyndon B. Johnson, both users of the N-word, and both credited by Kennedy as being unprecedented in their zeal to elevate the status of African Americans. But how closely does such a position come to treating human dignity as a political object for quid pro quo exchange and commercial energy? While Kennedy astutely points out the complexity of the human condition (i.e., observing politicians who seem to have the best interest of all people in mind when crafting civil rights law, though who succumb to racist urges), he nevertheless overlooks the power of social perception. Indeed, being perceived as a "nigger" might well hamper one's ability to obtain the fruits of civil rights progress. Kennedy overlooks the strange irony there. His ultimate position--that broad use of the N-word will minimize its sting and over time render negligible harm--is thought-provoking, but radically naïve. Could the same arguments be made for cross burnings? Would more cross burnings minimize the fear, discomfort, and humiliation that they evoke?
Kennedy's push for the normalization of "nigger" belies his rather ambivalent, but affirmative position on juries being "permitted to consider" *135 racial provocations using the word. Nonetheless, he applauds judicial efforts to proscribe the use of racial provocation defenses, arguing that the "mere words" doctrine is a "good" rule because it prevents words such as "nigger," no matter how insulting, demeaning, abusive, or threatening "from constituting the predicate for a provocation excuse." By contrast, critical race legal scholars and others have suggested that the use of racial epithets not only provokes hatred, but that they also are words commonly associated with violence, and are themselves fighting words. Persuasive though his argument may be, that "black people can and do routinely show discipline, intelligence, and productiveness even in the face of nigger," it does not mitigate the assaultive nature of the word, nor the images it evokes.
Kennedy has attracted the ire of critical race scholars with charges that African Americans, particularly women, set back racial progress through false claims of racial attacks, while also engaging in "troubling tendencies." These tendencies, according to the author, include their "overeagerness to detect insult, the repression of good uses of nigger, and the overly harsh punishment of those who use the N-word imprudently or even wrongly." We are reminded of Kennedy's prior acclaimed book, Race, Crime, and The Law, as some of his positions on blacks exploiting the criminal justice system by seeking social sympathy wind their way into his latest effort. While Kennedy describes ample *136 examples of blacks that make false claims of discrimination, he fails to discuss how whites have historically engaged in similar patterns of behavior. Tawana Brawley figures prominently as his example of a bad black girl who has set race relations behind. Again by contrast, he overlooks almost entirely the powerful and manipulated image of the postmodern "nigger:" the scary black person, which has led to false and exaggerated claims by whites that blacks have raped them, "murdered their children, wives, and other family members," and even fueled recent political campaigns.
Critics charge that Kennedy's analysis suffers from an oversimplified treatment of the topic, giving only four chapters to addressing perhaps the most notorious and complicated word in the American lexicon. He asks, "[H]ow should "nigger" be defined? Is it a part of the American cultural inheritance that warrants preservation? Why does nigger generate such powerful reactions? *137 Is it a more hurtful racial epithet than insults such as kike, wop, wetback, mick, chink, and gook?" These questions, while provocative as the book's title, remain largely a sensational curiosity at Kennedy's conclusion.
Perhaps much is missing from the book because it is simply a collection of two lectures--one at the University of Illinois and the other at Stanford University--and because Kennedy never intended for it to be definitive, but only a collection of his musings. Some commentators characterize his effort as dangerous, empty, and ahistorical. Hilton Als, for example, comments that Kennedy's "tone, which veers between polemics and special pleading, almost immediately distances the reader from what he is trying to do." Others, John McWhorter among them, claim that Kennedy has performed a "brilliant feat of scholarship," and that he is "on the right track." Whatever one's political or social critique of Kennedy's book, a psychological study about the word, exploring law, ethics, morality as well as gender, could have been useful. Discussion on these issues would have significantly contributed to a more thorough and thoughtful discussion on the N-word.
Charges that Kennedy's book represents irresponsible scholarship, while argued quite convincingly, may be slightly overstated and further, do not reflect the intention of this article. Although I disagree with the author's premise that the use of "nigger" in racial discrimination cases is only a "mere word," as the word has historical import and its use in litigation may have probative value, my disappointment with Kennedy's effort is based primarily on the merit of his *138 scholarship. Perhaps most troubling about the book is its limited or lack of research and analysis on the multifarious symbolic, psychological, legal, social, and economic implications of the word. Discussion about the casting and re-imagining of "nigger," its genesis, and the ideology of whiteness, seem essential to moving beyond rhetoric on the topic to true analysis.
This article scrutinizes the case Kennedy and others make for normalizing "nigger" and the problems they leave unresolved or unexplored. It provides ideas for what could emerge as a proactive dialogue about race, language, and the law. Drawing upon a law and society framework, I argue that much of Kennedy's book ignored the social context and lacked the empirical data necessary for a more complete discussion on the N-word. Gender, although relatively unexplored in Kennedy's book, figures centrally in my discussion. Context, in this instance, is paramount to a healthy social discussion on this topic as it implicates not only the law's treatment of those who use and respond to "nigger," but also the normative value of the word in social, cultural, and economic spheres in the United States. This article draws upon my interview with Randall Kennedy and upon his popular new book. While I applaud the author's creative vision for bringing to light one of America's most troubling subjects, the use of "nigger," my criticism of the book centers on the author's limited scholarly treatment of the topic. His glibness is overwhelming at times as he informs us that he "will put a tracer on nigger."
In Part II, I argue that "nigger's" strange and purposeful history in America began with slavery. As such, the birth of "nigger" affected America's creation of citizenship, fueled white racial hatred, discriminatory laws, and social distinctions between the children born of white men and black women versus that of white men and women. After describing the intersection of language and citizenship in Part II, Part III scrutinizes myth, image, and violence associated with the word. I discuss the value of looking at the N-word through a historical lens that chronicles its evolution in legal and social contexts. In Part IV, I discuss the wounding power of "nigger" and its connection to gender and race. Part V explores the relative social value of exploring "nigger" in the commercial arena, while briefly exploring race sensationalism. Finally, Part VI concludes by advocating the development of strategies to engage in a meaningful racial dialogue that moves beyond rhetoric and that considers the context, place, and significance of blackness has had in American life. In this, the frequency of "nigger's" use is secondary in my inquiry to the deep and intuitive understanding *139 that can be drawn from its myth.