Become a Patreon!
---
Abstract
Excerpted From: Tamara F. Lawson. Awakening the American Jury: Did the Killing of George Floyd Alter Juror Deliberations Forever?, 58 Houston Law Review 847 (Symposium, 2021) (84 Footnote) (Full Document)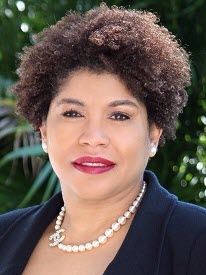 Trial lawyers make it their business to understand what is on the minds of their jurors. Some cases benefit from the advice of jury consultants or mock trial presentations in order to learn the potential public reaction to certain case facts. If litigators want to know what potential jurors think about police brutality cases and excessive force cases, prior trends in verdicts, particularly the vast majority of acquittals, mistrials, no bills, and dismissals, might be the best place to look. However, after the summer of 2020 and a purported "awakening to racism," there may be more to analyze. is often not an easy task to learn what potential jurors are thinking, but in 2020 the witnessing of George Floyd's death triggered an outpouring of public expression far beyond other cases in modern times. Some participated in rallies and marches, proclaimed support for Black-owned businesses, and affirmed that Black lives matter; others initiated antiracism campaigns complete with reading lists and learning tours, provided scholarships to historically Black colleges and universities, and advocated for criminal justice reform. For others, the experience of what they witnessed forced them into internal self-reflection, a progression of awareness and awakening to the knowledge of a lived experience with police different from their own. Some shared their personal journeys formally in newspaper articles, informally across social media platforms, and even politically in Congress as well as on the world stage at the United Nations. Somehow this one incident created a new public conversation related to the adjudication of right and wrong, and one could say it was suddenly easy to know what potential jurors were pondering. However, what appeared less clear was whether the main issue of public concern was a legal one, a social one, or instead--due to the circumstances surrounding George Floyd's death--a necessary combination of both.
Prior to 2020, jurors have exhibited an overwhelmingly stable viewpoint toward police brutality. In the many cases involving criminal allegations against police officers or proxy police actors poised as vigilantes, jurors consistently reject indicting or convicting on serious criminal charges of murder. Could 2020 be a "[t]ipping [p]oint" in the personality of the American jury in cases alleging police brutality or excessive force? Did the trauma of witnessing the killing of George Floyd awaken jurors to the dynamics of racism and impact how they will deliberate cases of police violence in the future?
Dean Onwuachi-Willig's article in this volume, entitled The Trauma of Awakening to Racism: Did the Tragic Killing of George Floyd Result in Cultural Trauma for Whites?, analyzes the experience of being a witness to the George Floyd killing through the lens of whiteness. Using the discipline of sociology, her article expands one's awareness of human social relationships, cultures, and institutions as they collectively intersect with the lived experience of being a White witness to racialized violence, specifically police-involved violence, and more specifically alleged criminal police-involved homicidal violence directed at a Black victim. Being a witness to violence, especially homicidal criminal violence, triggers trauma. Witnessing government agents as the actors in the violence and an unarmed and handcuffed individual as the victim of the violence adds complexities to the trauma. Witnessing unlawful police violence imprints an unforgettable image and, potentially, produces an irreversible trauma. As frightening as the visual of criminal activity committed by armed police officers might be, its impact is multiplied by the millions that witnessed it and rewitnessed it on video reel replayed on news outlets and social media for several days. The video of the death of George Floyd became ubiquitous in the public domain across America and the globe in the summer of 2020. uniqueness of the true trauma of being a witness to George Floyd's homicide occurs in its disruption of cultural norms that previously formed a certain baseline of "comfort" regarding safety, fairness, and the proper order of things in the context of encounters with police. Prior to witnessing George Floyd's death on video at the hands of multiple police officers, the majority of society believed such things were just not possible. Yet, the gruesome realities of the video were irreconcilable with those prior beliefs and did not comport with any moral or legal standards of human dignity, domestic or international. The acts appeared to go beyond simple criminality into unreserved inhumane treatment in a way that most White Americans never believed police could engage. This Commentary considers whether the collective trauma of witnessing police violence in 2020, as outlined in Dean Onwuachi-Willig's social-legal analysis, has any translative impact upon the American jury and its future deliberations.
Using the framework that Dean Onwuachi-Willig summarizes as the post-Floyd social-legal climate in America, and the dynamics of the potential "awakening to racism" that may have occurred in the summer of 2020, this Commentary pursues the succeeding related questions: Can the experience of a collective awakening to racism now prime jurors to view evidence differently or convict police officers more readily than in times past? Now awakened, due to their shared witnessing of the killing of George Floyd, are American juries ready to condemn police violence? Can prosecutors harness this "awakened jury" and convert would-be acquittals into criminal convictions and meaningful criminal punishment to end the era of perceived impunity for police violence?
To investigate whether the killing of George Floyd will forever change how juries view police-initiated violence, this Commentary examines prior cases of police and vigilante violence directed at unarmed Black victims like George Floyd. In each of these criminal cases, the exercise of prosecutorial discretion is the first and most critical origin point to begin one's analysis of the public's response to police-initiated violence. The cases outlined in this Commentary are exclusively those that prosecutors selectively sought to pursue and in no way represent the broad range of alleged incidents of police brutality. The prudence underlying prosecutors' decisions on which cases to pursue is not a small matter and instead is inextricably linked to the quality of justice the community can ultimately achieve. Each decision to pursue criminal charges is difficult and multi-layered, whether the decision to prosecute is based solely on the prosecutor's sound judgment or incorporates consideration of public outcry, unrest, or persistent protests. This Commentary acknowledges the prosecutorial discretion dynamic, yet saves for another time the discussion surrounding the full complexities of its exercise, its timing--swift or delayed--and the severity of the ultimate criminal charges filed--maximum or minimum. Irrespective of the contours of the very important, yet always controversial, exercise of the prosecutorial function that undergirds every case of alleged criminality, this Commentary will address most specifically how criminal juries ultimately respond to cases of police violence in which prosecutors choose to seek criminal punishment.
This examination of the American jury is focused on the jurors: the grand jurors that vote on the sufficiency of the probable cause to support an indictment and the petit (trial) jurors that determine the final judgment of criminal convictions based on their unanimous belief in the truth of the charge. Part II will provide a brief description of recent high-profile cases, including cases that captured the victim's death on video as well as cases wherein jurors only had eye- and ear-witness accounts of the killings by police. The outcomes in these cases prior to 2020 provide context and a potential understanding of how jurors have responded to allegations of police violence. Part II questions whether the post-Floyd public opinion polling data and individual personal reflection narratives analyzed in Onwuachi-Willig's work provide sufficient evidence to reasonably predict that jurors will change and view future cases differently to the extent of rendering a new trend toward convicting police violence.
Part III of the Commentary recognizes that each of these police violence cases actually has two juridical personalities. Although much attention is played to the criminal prosecution of these cases, there is a significant and even more relevant civil litigation story that accompanies police violence. Part III will summarize the contrasting civil litigation in these same police violence cases and identify the trend of consistently diverging outcomes in the civil settlements predicated on identical case facts of police violence. Ultimately, it may be too early to realistically opine on the full extent to which potential jurors have been impacted by witnessing George Floyd's death. However, the recent grand jury decision not to criminally indict the police officers responsible for killing Breonna Taylor, notwithstanding the $12 million civil settlement on the same case facts, indicates a trend toward the status quo of inequity.
[. . .]
2020 was an unprecedented year in many ways. A year that history will continue to write about and analyze. Communities of all types reached out to one another because of the health crisis, because of social unrest, and because of economic hardship. The death of George Floyd remains a collective, somber moment among the tragic events of 2020. Many will never forget it. Some will even be changed permanently by it. However, the structures of justice remain unmoved by it. The particulars of the remedial measures to flow to the specific actors in the case are still unknown. However, the responses of jurors in other cases post-Floyd foreshadow a continuation of the status quo. may be too early to fully predict whether the killing of George Floyd has altered juror deliberations forever. The polling data indicate meaningful movement regarding perceptions and opinions Whites and Blacks hold regarding police and the existing gap in resulting jury verdicts. As the communities await a change to the status quo, the criminal justice system is becoming more and more powerless in its ability to properly address deaths resulting from police brutality, leaving victims' families with civil settlements instead of community condemnation for their loved ones' homicidal deaths at the hands of the police.
---
Dean and Professor of Law, St. Thomas University College of Law.
---
Become a Patreon!