---
Excerpted from: Judge Ernestine S. Gray, The Color of Justice for Children, 66 Louisiana Bar Journal 98 (August/September, 2018) (Full Document)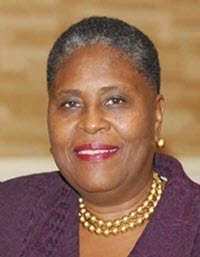 For decades, there has been much discussion, acknowledgment and concern about racial disproportionality and disparity in the systems that focus on children, especially child welfare and juvenile justice. Disproportionality refers to the underrepresentation or overrepresentation of a racial or ethnic group compared to its percentage in the total population. Disparity is the unequal outcomes of one racial or ethnic group as compared to outcomes for other racial or ethnic groups.
Abundant national data indicate that minority children are disproportionately represented in the child welfare system. In other words, there are more minority children in the child welfare system than would be expected given their numbers in the general population. This is particularly true for African-American children. Data from 2014 cited by the Child Welfare Information Gateway (https://www.childwelfare.gov) indicates that African-American children make up 24.3 percent of those in foster care nationwide, although comprising only 13.8 percent of the total population.
Nationally, youth of color are disproportionately represented at every decision point in the child welfare system. Their families are disproportionately referred to the system by institutions such as hospitals, schools and law enforcement. This is true, even though research shows that rates of child abuse and neglect are not higher in families of color. Nevertheless, these families are disproportionately petitioned and brought into the court system and face greater likelihood of removal of their children than white families.
Fiscal year 2014 child welfare data submitted by Louisiana and analyzed by Casey Family Programs showed that African-American children accounted for 42 percent of children in foster care, while African-American children were represented at a rate of 38 percent of all children in the general population. While a statewide average snapshot of disproportionality rates may not be as alarming as the national data, Louisiana data submitted as recently as 2016 and analyzed by the Center for Policy Research in Denver, Colo., and the national Capacity Building Center for Courts showed that pockets of much higher disproportionality rates exist in a number of Louisiana parishes.
Many factors have been identified as leading to the disproportionality in representation and disparities in treatment. These include poverty, a lack of community resources, as well as institutional biases from the police, the child welfare agency and the courts. For example, research has found that poor families are more likely to come to the attention of the child welfare agency. There is also a lack of resources for foster families and kin caregivers of black children. These unavailable resources can include cultural competency training and adequate financial assistance. System (legal, child welfare agency and others) culture also can be a root cause affecting disproportionality. Whether all or some of these factors are at play, the result has been that many African-American children are staying in care for longer periods of time without achieving permanency or making permanent connections.
According to the federal Office of Juvenile Justice and Delinquency Prevention (OJJDP), minority youth also are overrepresented in the juvenile justice system. A core requirement of OJJDP funding for states is to address the disproportionate number of minority youth who come in contact with the juvenile justice system at each contact point (https://www.ojjdp.gov/dmc). Similar to the child welfare system, the causes of disproportionate minority contact are complex and include racial bias within the system, differences in the types and levels of offending behavior, legislation and policies with disproportionate impact, and the presence of other risk factors, including family economic status, family structure and neighborhood.
Racial and ethnic disproportionality also exists in the educational system. Overrepresentation in school discipline is well documented. Minority students have been shown to be up to four times more likely to be suspended than white students and that suspensions are associated with negative student outcomes in academic achievement, disciplinary action and future juvenile justice involvement. In addition, research suggests that a child's race and ethnicity significantly influence the probability of misidentification as needing special education (https://www.nea.org). Root causes of disproportionality within the educational system are complex, including historical advantages for white children, institutionalized racism and socioeconomic conditions.
What do we know? Many blame disproportionality and disparity on "the system." But, what is a system but a collection of individual choices? Study after study suggest that all humans are subject to implicit bias, whether against persons of color, poor people, people with disabilities, people with less education-- the list goes on and on. These biases--whatever they are--can shape our decisions and how we interact with the children and the families we serve.
What can we do? If motivated to do so, it appears that we have the capacity to control our biases. Acknowledging that completely eradicating bias will be difficult, if not impossible, knowing how it develops, owning it personally and knowing that it is changeable are essential in a move toward social justice. Awareness precedes change. Tapping into the right strategies with an open mind, meaningful progress can be made on an individual level with every decision we are called on to make. As individual decisions change, "systems" can begin to change. Let us be the catalyst for this change.
Some strategies that have been implemented to reduce bias in jurisdictions across the country include:
training of existing staff to raise awareness;
instituting checks and balances for individual bias as decisions are made;
meaningfully engaging relatives, with particular emphasis on the extended family;
contracting with providers of color;
increasing and supporting staff cultural and linguistic diversity;
developing a system-wide effort to ask how families self-identify racially, ethnically and/or culturally, and ensure that information is a part of the case record; and
increasing funds available for prevention and in-home services that reflect an understanding of a family's cultural and historical background.
Anyone interested in examining the issues of racial disproportionality and disparate treatment in the Louisiana child welfare system should consider joining the Disproportionate Minority and Disparate Treatment Committee of the Pelican Center for Children & Families. For more information, visit www.pelicancenter.org.
(Assistance for the article was provided by Mark Harris, executive director of the Pelican Center for Children & Families.)
---
Orleans Parish Juvenile Court Judge Ernestine S. Gray has served on the court for 33 years.