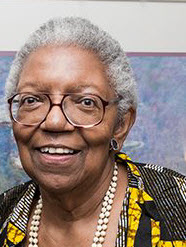 In its admission process, a law school may consider a number of factors. For many law schools, the primary and some times the only factors are LSAT and UGPA. However, even in those schools, they will often profess to use other factors to assure quality and well-rounded class. For that reason, it is important that you make sure that your application address as many of the following factors that you think is relevant to you and the to the particular law school. This means that you make sure that your references address specific subfactors. Unless the school specifically limits you to a number of statements or statement size, you feel free to attach additional statements as necessary.
Factors that a law school will consider are:
Likelihood of success.
Contribution to the educational environment.
Motivation effort and desire.
Contribution to the legal profession and to society.
Applicant academic background, preparation and likelihood of success.
This factor is assessed by looking at both quantifiable data and qualitative information regarding educational preparation. It includes, but is not limited to,
(1) grades, grade trends,
(2) LSAT score,
(3) college attended, major, class rank, courses, degree(s), educational program, undergraduate and graduate degrees earned,
(4) employment, volunteer activities, service and work experiences; and
(5) the development of strong reading, writing and analytical abilities, communication skills, problem-solving skills, advocacy skills and other skills particularly important to being a successful law student.
Applicant's likelihood of contribution to the educational environment.
This factor is assessed by looking at the applicant's motivation and ability to make a positive contribution to the diversity of viewpoint and perspectives among students. This assessment includes
(1) factors that contribute to diversity of viewpoints such as, without limitation, gender, race or ethnic identification, socioeconomic status, family educational attainment, disability or handicap, geographic origin, maturity, religion, sexual orientation, social position and veteran status;
(2) demonstrated ability to interact with diverse types of peoples; and
(3) personal experiences, characteristics and life circumstances including their variety, type, uniqueness, duration and intensity
Applicant's motivation, effort and desire.
This factor is assessed by looking at:
(1) an applicant's demonstrated ability and motivation to overcome adversity, discrimination or disadvantage;
(2) an applicant's special interest or special preparation for studying law or participating in the legal profession; and
(3) an applicant's work ethic or experience
Applicant's potential to make a contribution to the legal profession and to society.
This factor is assessed by looking at:
(1) maturity
(2) leadership potential;
(3) evidence of good character including assessment of the likelihood that the applicant will be an ethical and honest citizen and member of the legal profession;
(4) desire and ability to extend legal services to under-represented and disenfranchised groups;
(5) special skills or knowledge that the applicant would bring to the practice of law, or other professional use of his or her legal education; and
(6) commitment to the specific mission of the law school.