Become a Patreon!
---
Abstract
Excerpted From: Chris M. Kwok, The Inscrutable SHSAT, 27 Asian American Law Journal 32 (2020) (145 Footnotes) (Full Document)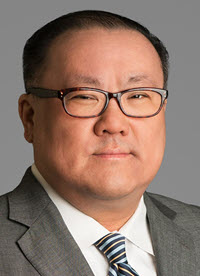 New York City mayoral candidate Bill de Blasio, during his 2013 campaign, ran on a platform to eliminate the Specialized High School Admissions Test (SHSAT), which the 1971 New York state law, colloquially called Hecht-Calandra, requires. This law mandated that an entrance exam be the sole criteria for admission to the then existing science and math-focused high schools: Stuyvesant, Bronx Science, and Brooklyn Tech. The debate over the SHSAT has raged hot and cold for decades. In the latest round, NAACP Legal Defense Fund raised the issue in 2012 by filing a US Department of Education complaint, alleging that the SHSAT disparately impacted African American and Latinx students and violated Title VI of the Civil Rights Act of 1964. Filed during Mayor Michael Bloomberg's last term, Bloomberg dismissed the complaint and stated that there was nothing fairer than an objective exam. Indeed, during his mayoralty, he added five additional SHSAT schools.
In 2018, the overall New York City (NYC) school population was 40.5 percent Latinx, 26 percent African American, 16.1 percent Asian, and 15 percent white. For the 2018-19 school year, Stuyvesant's population was 2.8 percent Latinx, 0.7 percent African American, 73.9 percent Asian Pacific Islander, 18.5 percent white, and 3.6 percent multiracial.
Only 4.9 percent of all NYC high school students attend a high school that uses the SHSAT to determine entrance. However, these schools receive a disproportionate amount of press attention. They have long been celebrated as the best the system has to offer, with nine Nobel laureates and science-competition dominations as their claims to fame. Stuyvesant High School is one of the top feeder high schools to Harvard University, competing toe-to-toe with wealthier private schools. In recent decades, the startlingly low number of African American and Latinx students at these schools have engendered a clarion call for reform. These schools loom large in the public imagination and figure prominently in the debate about education and equity in NYC and beyond. In his first term, Mayor de Blasio did nothing to eliminate the SHSAT. Once reelected, he faced intense criticism from his political base for his inaction on the SHSAT, which spurred him to act.
Section I of this Article will address how Mayor de Blasio excluded the Asian American community in his proposal to eliminate the SHSAT and the backlash that emerged. This backlash ultimately derailed the proposed plan but left the invisibility issue fully in force.
Section II considers explanations other than racial discrimination for the racial composition of the specialized high schools.
Finally, Section III concludes with an analysis of AsianAmerican placement within the Americanracial framework.
[. . .]
Our interconnected future is complex and fraught. Mayor de Blasio's proposed remedy for the specialized high schools was a step in the wrong direction--a feel and look good plan. It rendered Asian Americans politically and socially invisible. It died a worthy death when Mayor de Blasio gave up on the plan in September 2019. Using brute political force based on ignorance to clear Asian Americans out the way, Mayor de Blasio should not be able to claim to be the moral authority of the civil rights movement. Asian Americans are part of the fabric of New York City. Their perceived newness to existing systems have historically marked them for social exclusion and political invisibility. Nevertheless, our interests, as Asian Americans, should count. Asian Americans should take as allies anyone who wants to engage in an intellectually rigorous and socially conscious process that takes social justice as its first priority.
---
Christopher Kwok is a Mediator and Arbitrator in private practice. He received his B.A from Cornell University with a major in Government and minor in Asian American studies.
---
Become a Patreon!